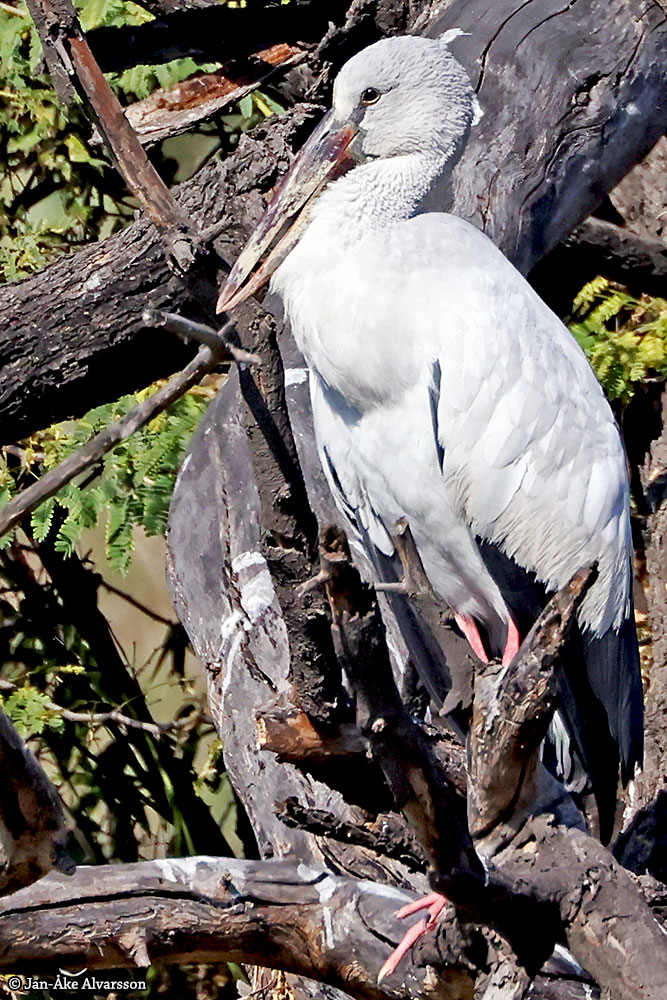 Anastomus oscitans
Asian openbill / Asiatisk gapnäbbsstork
Well into the Keoladeo park, we found a group of Asian openbills. They do have straight bills, but these cannot be closed properly and leave an "opening" - which is clearly visible in the picture. The slightly raspy bill is used to catch and extract snails from their shells, the favorite food of the Openbill.
Långt inne i Keoladeo-parken fann vi en grupp gapnäbbsstorkar. De har visserligen raka näbbar, men dessa går inte att stänga ordentligt utan lämnar ett "gap" - som syns tydligt på bilden. Den något raspiga näbben används för att fånga och dra ut sniglar ur sina snäckor, gapnäbbsstorkens favoritföda.