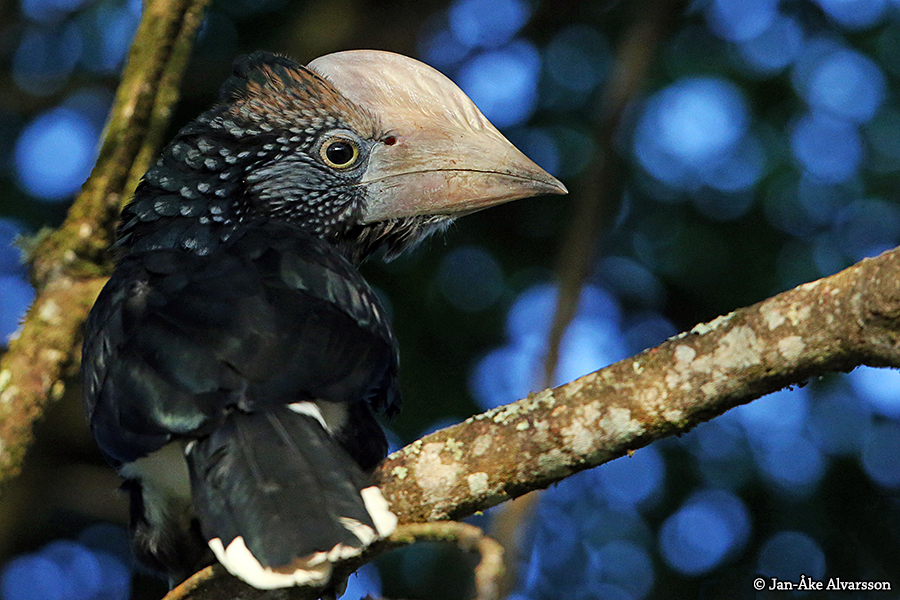 Bycanistes brevis
Silvery-cheeked hornbill / Silverkindad näshornsfågel
This is a male Silvery-cheeked hornbills. You can tell that by the larger hornbill and the lack of pink next to the eye. The Silvery-cheeked hornbill is an omnivore: the diet includes fruit, insects, and even small birds.
Detta är en hanne av Silverkindad näshornsfågel. Det ser vi genom ett näshorn som är större och går nästan ända fram till näbbspetsen - och på frånvaron av den rödaktiga kring ögat. Den silverkindad näshornsfågeln är allätare: i födan ingår frukt, insekter, och till och med små fåglar.