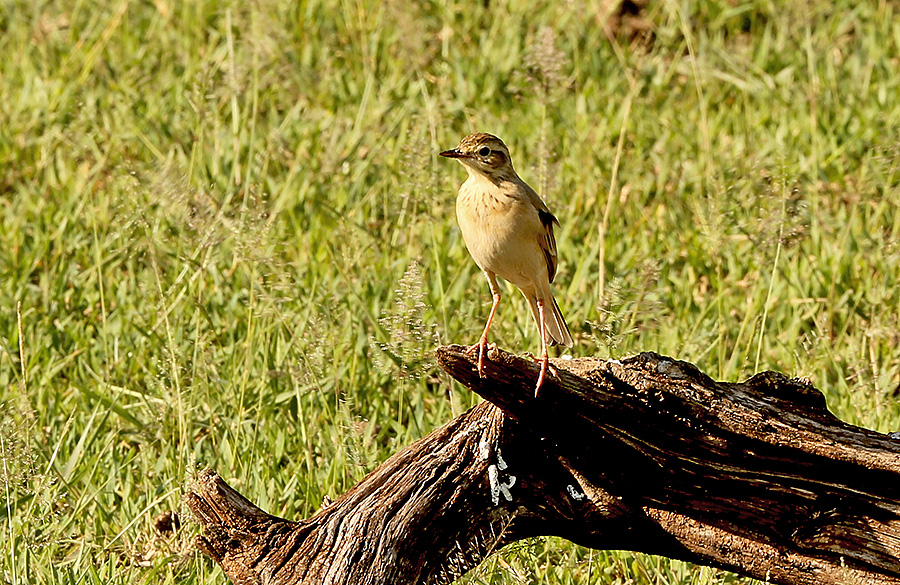 Anthus cinnamomeus
African [Grassland/Grassveld] pipit / Afrikansk piplärka
This is East Africa's most widespread pipit. It is of almost exactly the same size and have the same breast markings as our European pipits. This individual is typically perched on fallen tree trunk in the Lake Manyara Park.
Detta är Östafrikas mest spridda piplärka. Den är nästan exakt lika stor och har samma typ av bröststreck som våra svenska piplärkor. Detta exemplar sitter typiskt på en liggande trädstam i Lake Manyara-parken.