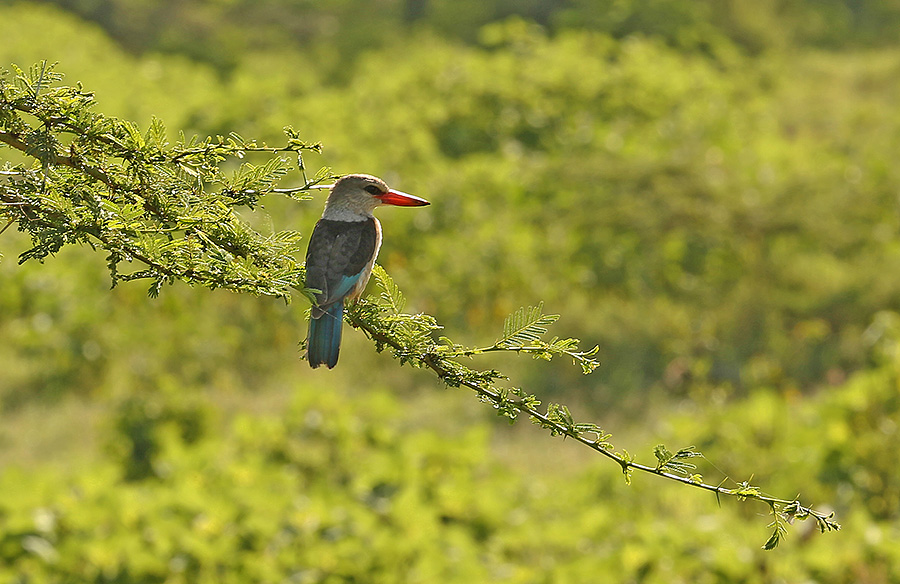 Halcyon senegalensis
Woodland kingfisher / Savannkungsfiskare
This is a medium sized kingfisher, 20-23 cm, and relatively common in sub-Saharan Africa. One of its hallmarks is its beak, red on top and black underneath. It is usually seen alone - and surprisingly far from water. The nest is built e.g. in an old woodpecker's nest.
Det här är en medelstor kungsfiskare, 20-23 cm, och relativt vanlig i Afrika söder om Sahara. Ett av dess kännetecken är näbben som är röd på ovansidan och svart på undersidan. Den ses oftast ensam - och förvånansvärt långt från vatten. Boet bygger den t.ex. i ett gammalt hackspettsbo.