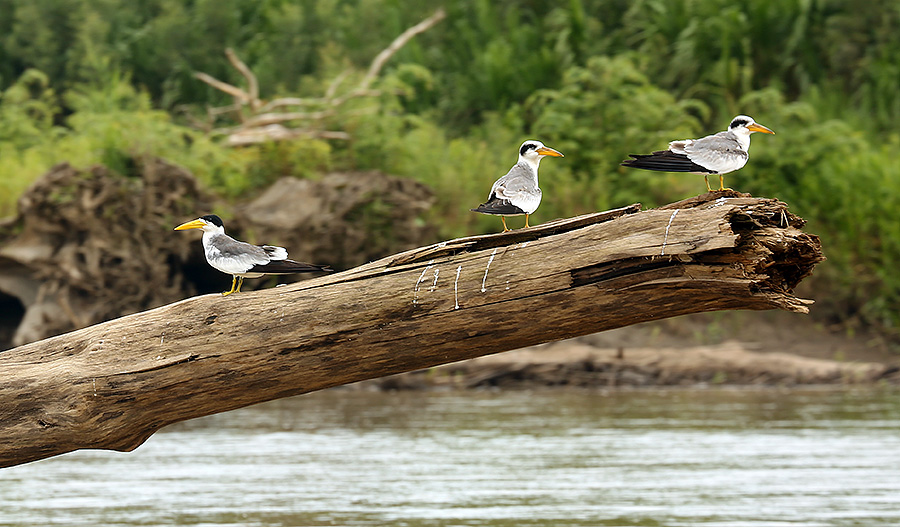 Phaetusa simplex
Large-billed tern / Sydamerikansk flodtärna
The Large-billed Tern (39 cms) is found only in South America and along rivers. It is unmistakable, characterized by its large, heavy yellow bill, yellow legs and striking wing patterns. It nests on sandy shores and is still threatened by egg-collecting. Several Amerindian peoples have kept these terns as pets.
Den sydamerikanska flodtärnan (39 cm) finns just i Sydamerika och just längs floder. I detta fall är det svenska namnet både deskriptivt och signifikativt. Det är svår att förväxla den med någon annan art med sin stora gula näbb och klart gula ben. Den häckar relativt öppet på sandbankar och hotas därför fortfarande av äggplockning. Flera indianfolk har också haft den som sällskapsdjur.