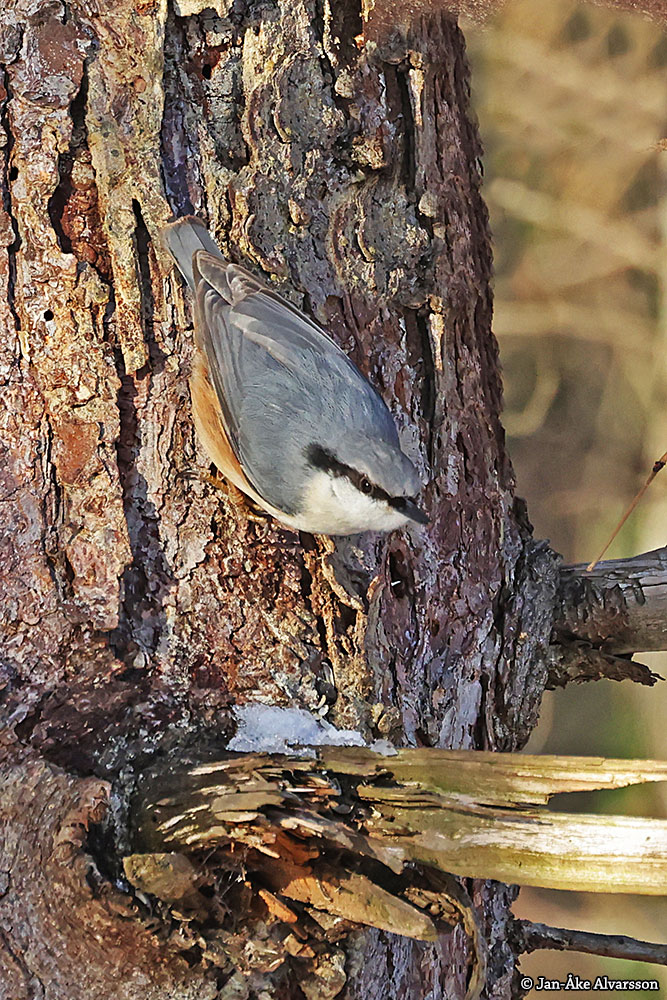 Sitta europaea
Eurasian nuthatch / Nötväcka
This bird is easy to classify even from a distance - a nuthatch. It is the only bird in Scandinavia that climbs downwards a tree trunk - as in the picture!
Den här fågeln är lätt att bestämma även på långt håll. Det är nämligen den enda fågeln i Skandinavien som klättrar nedför en trädstam - som på bilden!