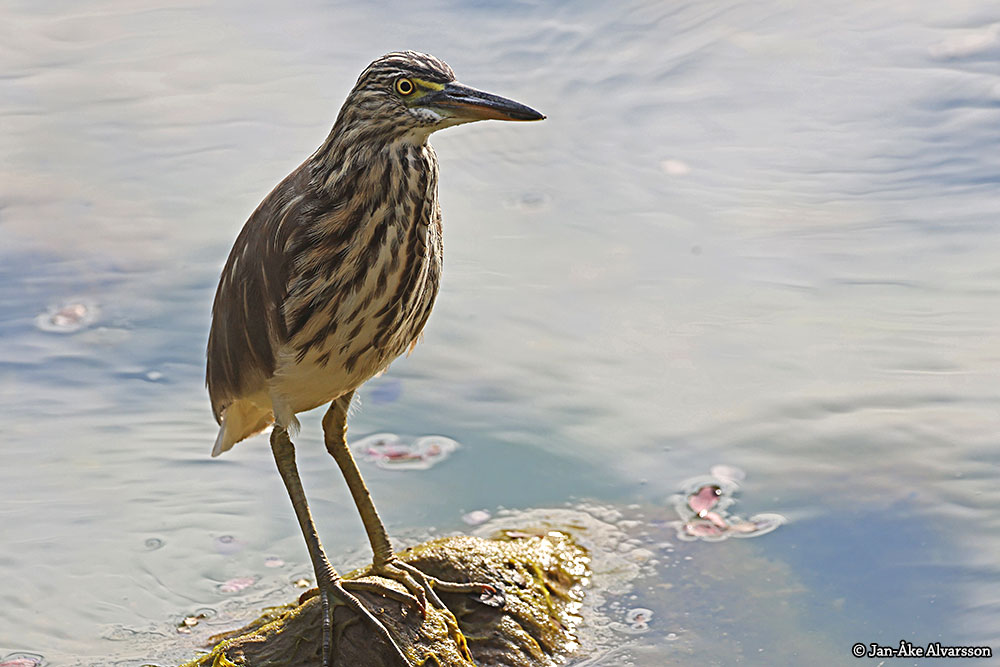 Ardeola grayii
Indian pond heron / Rishäger
This Indian pond heron was standing on a rock in a pool of water in Ranthambore National Park. Outside the breeding season, it differs from the common egret in, among other things, the yellow line between the bill and the eye.
Den här rishägern stod på en liten kobbe i en vattensamling i Ranthambore National Park. Utanför häckningstid skiljer den sig från rallhägern på bl.a. det gula strecket mellan näbben och ögat.