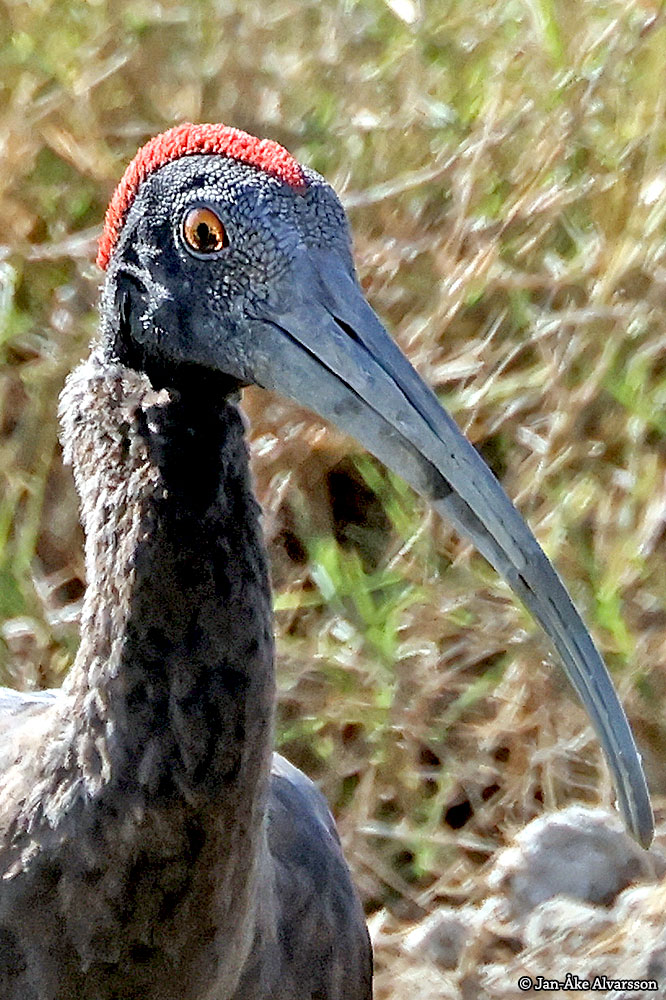 Pseudibis papillosa
[Red-naped] Indian black ibis / Brahminibis
The [Red-naped] Indian black ibis has a strange, warty skin on its featherless head. On the crown and nape it has a red band of raised skin reminiscent of a Pawnee warrior's hairstyle... The plumage and bill are a muted grey-brown - but the eye shines of gold, especially in this light. The species is mainly solitary and a true omnivore - it has even been observed eating carrion.
Brahminibisen har en märklig, vårtig hud på det fjäderlösa huvudet. På hjässan och i nacken har den ett rött band av upphöjd hud som påminner om en pawnee-krigares frisyr... Fjäderdräkten och näbben är dämpat gråbrun - men ögat lyser i guld, särskilt i det här ljuset. Arten är huvudsakligen solitär och en verklig allätare - den har till och med observerats när den äter kadaver.