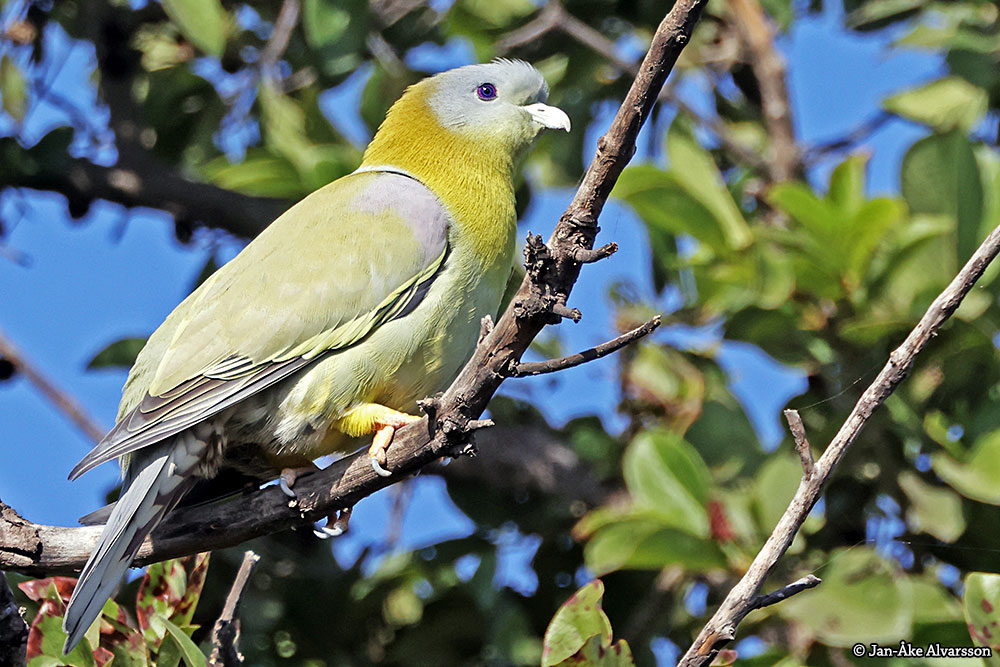 Treron phoenicopterus
Yellow-footed [-legged] green pigeon / Gulfotad grönduva
This Yellow-footed green pigeon was part of a flock that sat spectacularly in a dry tree. Unfortunately, the characteristics of this species are not so clear in the picture, but you can discern the yellow feet and the purple shoulder (with a black stripe). Unusually enough, the Yellow-footed green pigeon has a positive development in terms of numbers!
Denna gulfotade grönduva var del av en flock som satt spektakulärt i ett torrt träd. Tyvärr är inte artens karaktäristika så tydliga på bilden, men man ana de gula fötterna och de lilafärgade skuldran (med en svart rand). Ovanligt nog så har den gulfotade grönduvan en positiv utveckling i fråga om antal!