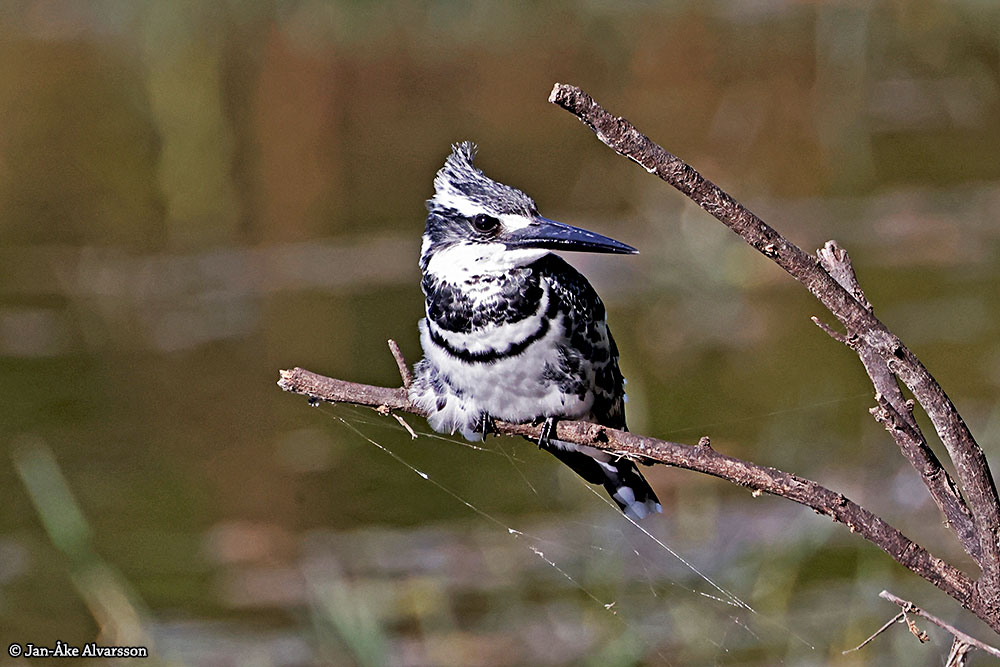 Ceryle rudis
Pied kingfisher / Gråfiskare
This Pied kingfisher sat elegantly on a branch that stretched out over the water. (The official Swedish name, "gråfiskare" ['Grey fisher'], is unfairly boring for this elegant and distinctively patterned black and white bird!) This is a male, as can be seen by the solid black band under the chin. (The female features a broken band).
Den här svartvita kungsfiskaren satt elegant på en gren som sträckte sig ut över vattnet. (Det officiella svenska namnet, "gråfiskare", är orättvist tråkigt på denna eleganta och distinkt färgade fågel!) Det är en hanne vilket syns på det sammanhålla, svarta bandet under hakan. (Honan har brutet band).