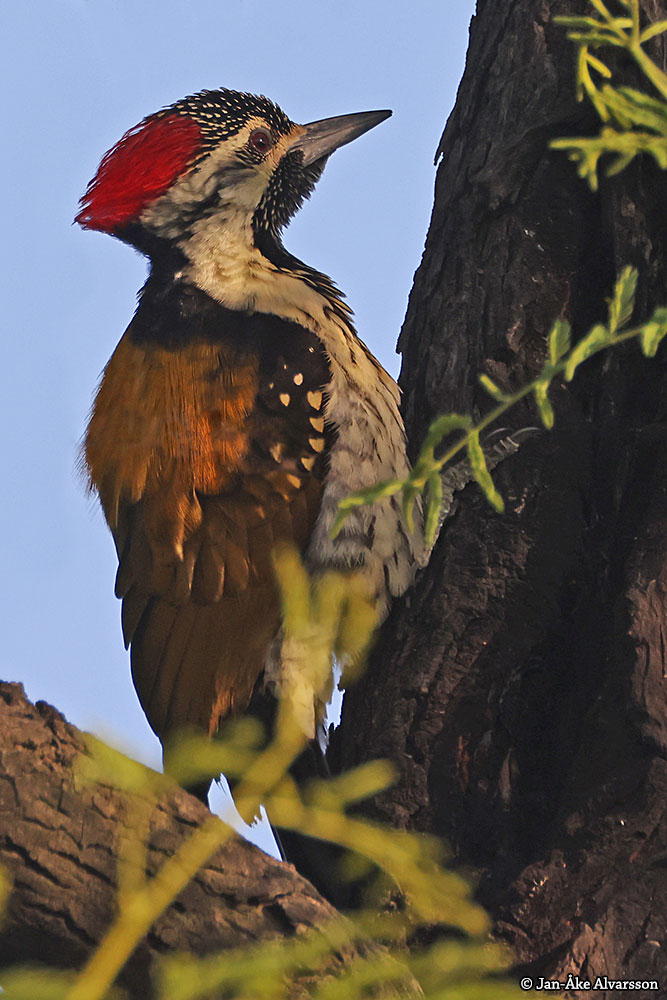 Dinopium benghalense
Black-rumped woodpecker / Svartgumpad flamspett
In English, this bird has been called both "Lesser goldenback" (which refers to its golden-yellow mantle or back, which it shares with several other species in the genus Dinopium), and "Black-rumped woodpecker" which (like the Swedish name) refers to its black underbelly (which is usually red in other species of Dinopium). I took this photograph on our way out of the park in the last evening light...
På engelska har den här fågeln kallats såväl "Lesser goldenback" (vilket syftar på dess guldgula mantel eller rygg, vilket den delar med flera andra arter i släktet Dinopium), som "Black-rumped woodpecker som (liksom det svenska namnet) syftar på dess svarta undergump (som annars är röd hos andra arter i Dinopium). Fotot kom till på väg ut ur parken i det sista kvällsljuset...