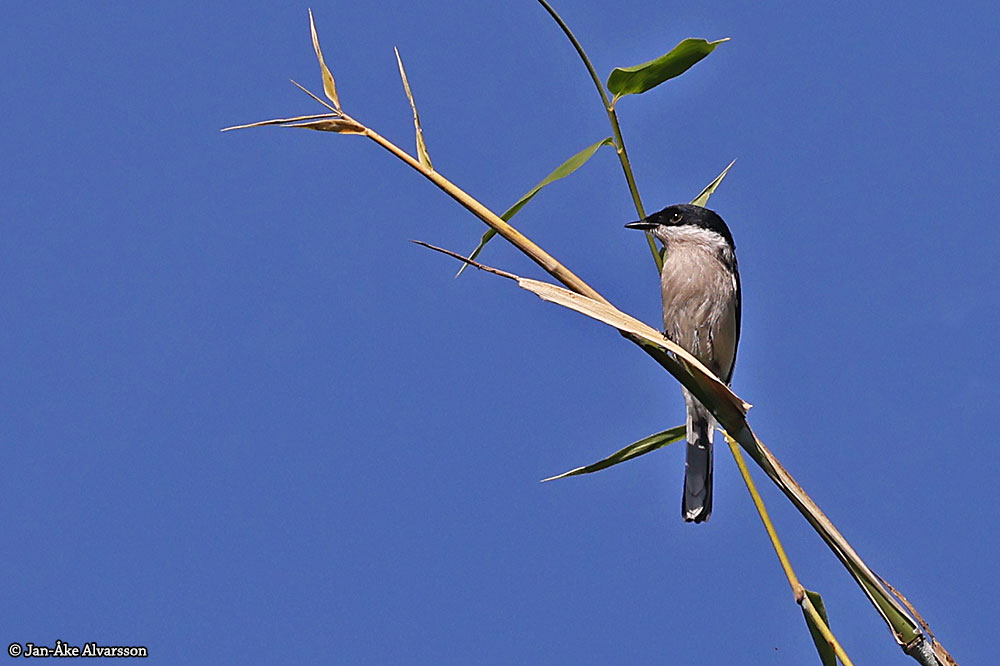 Hemipus picatus
Bar-winged flycatcher-shrike / Bandvingad skogstörnskata
Despite its name, behavior and appearance, this is not a true shrike. Studies have recently clarified that this is a vanga (with many relatives in Madagascar). If you look closely, the head is flatter and the bill straighter than those of the shrikes. This bird often perches in the open and scouts for insects, or looks for them under leaves or on trunks, but also accompanies mixed flocks of birds and then catches insects in flight.
Trots sitt namn, beteende och utseende är detta ingen törnskata. Studier har på sistone klargjort att detta är en vanga (med många släktingar på Madagaskar). Tittar man noga är huvudet plattare och näbben rakare än på törnskatorna. Den sitter ofta öppet och spanar efter insekter, eller letar sådana under blad eller på stammar, men följer också med blandade fågelflockar och fångar då insekter i flykten.