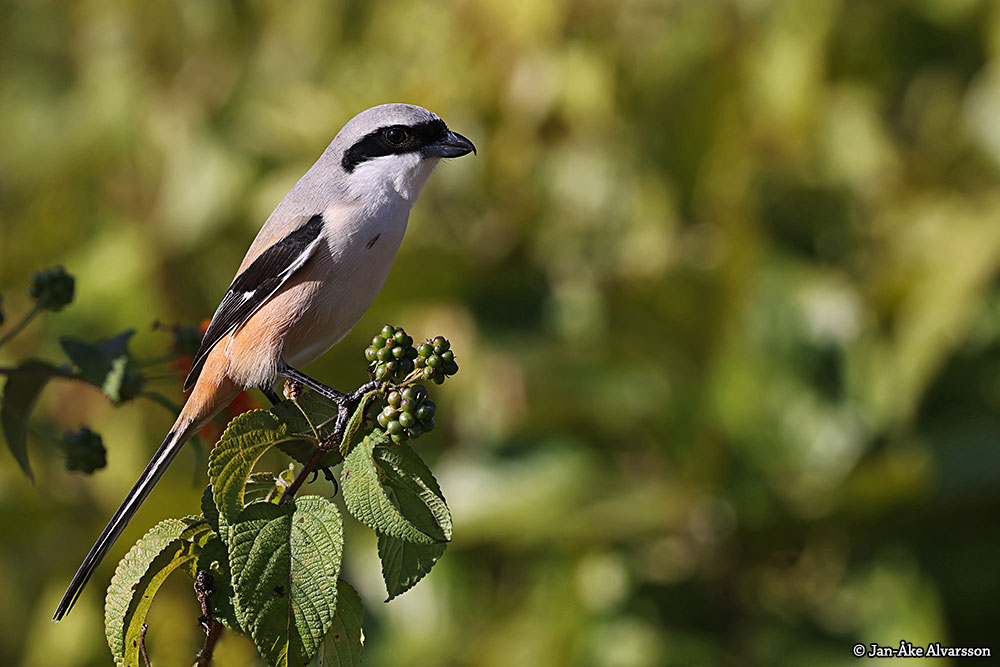 Lanius schach
Long-tailed shrike / Rostgumpad törnskata
This bird is directly reminiscent of the [mainly European] Red-backed shrike (Lanius collurio). If you look closely, however, you will see that the underbelly is rust red, unlike the grayish crissum of the Red-backed shrike. The food is also reminiscent of that of the Red-backed shrike: large insects, lizards, smaller rodents and small birds - prey that it can transfix on sharp thorns to keep as a food supply.
Den här fågeln påminner direkt om vår "svenska" törnskata (Lanius collurio). Tittar man noga så ser man dock att undergumpen är roströd till skillnad från törnskatans gråaktiga bakdel. Födan påminner också om törnskatans: större insekter, ödlor, mindre gnagare och småfåglar - byten som den kan spetsa på vassa taggar för att ha som matförråd.