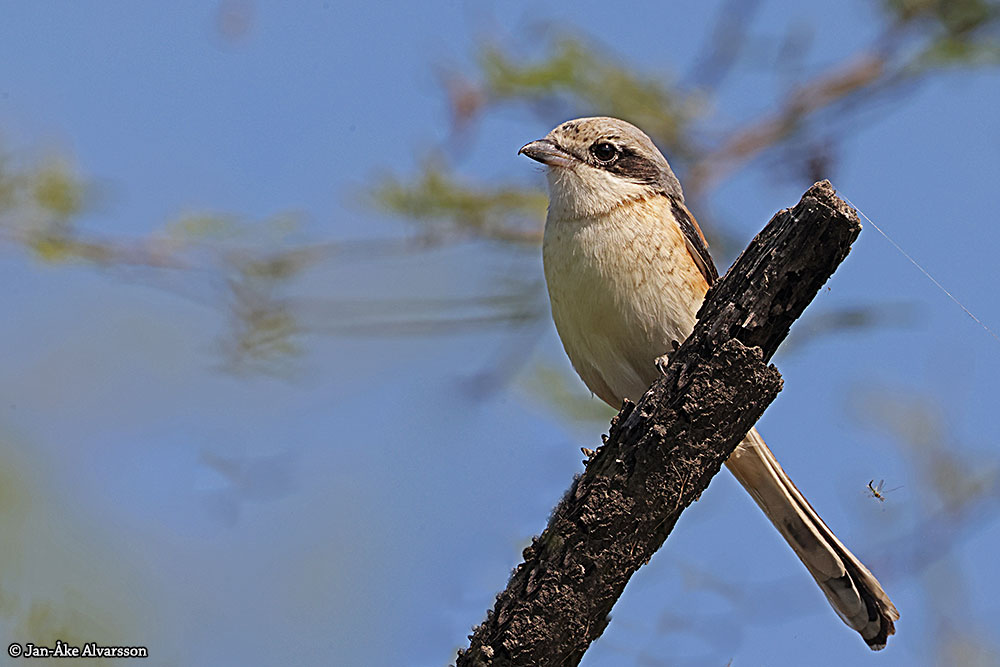 Lanius vittatus
Bay-backed shrike / Indisk törnskata
This is a juvenile Bay-backed shrike scouting for prey. It is quite small for a shrike (17 cm) and then the unusually long tail is still included. Over time, the somewhat dull colors of this individual will become significantly stronger.
Det här är en juvenil indisk törnskata som spanar efter byte. Den är ganska liten för att vara törnskata (17 cm) och då räknas ändå den ovanligt långa stjärten in. Med tiden blir också de något matta färgerna på den här individen betydligt kraftigare.