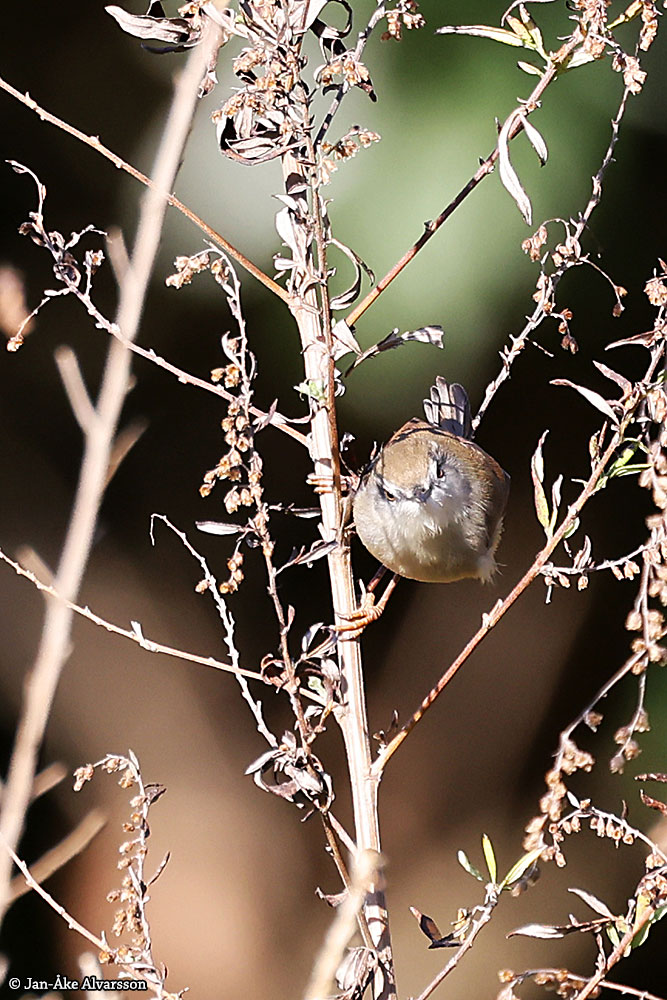 Prinia hodgsonii
Grey-breasted prinia / Gråbröstad prinia
This is a small bird, just 11 cm, with yellowish legs and a faint hint of an eye ring. The head and back are brown, the throat and underside whitish grey. The eyes are reddish. It is insectivorous like most cisticolas.
Detta är en liten fågel, bara 11 cm, med gulaktiga ben och en svag antydan till ögonring. Hjässan och ryggen är bruna, strupen och undersidan vitgråa. Ögonen är rödaktiga. Den är insektsätare som de flesta cistikolor.