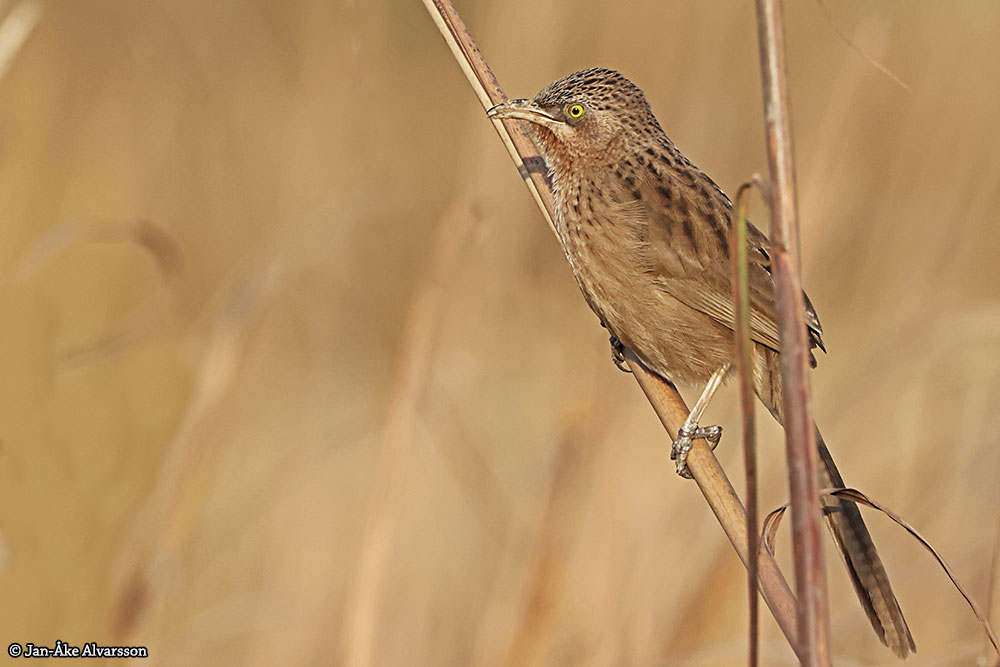 Argya earlei
Striated babbler / Flodskriktrast
We discovered this Striated babbler on an excursion in the countryside outside Bharatpur. It perched and sang on a reed, next to a river.
Den här flodskriktrasten upptäckte vi vid en utflykt på landsbygden utanför Bharatpur. Den satt och sjöng på ett vasstrå invid en å.