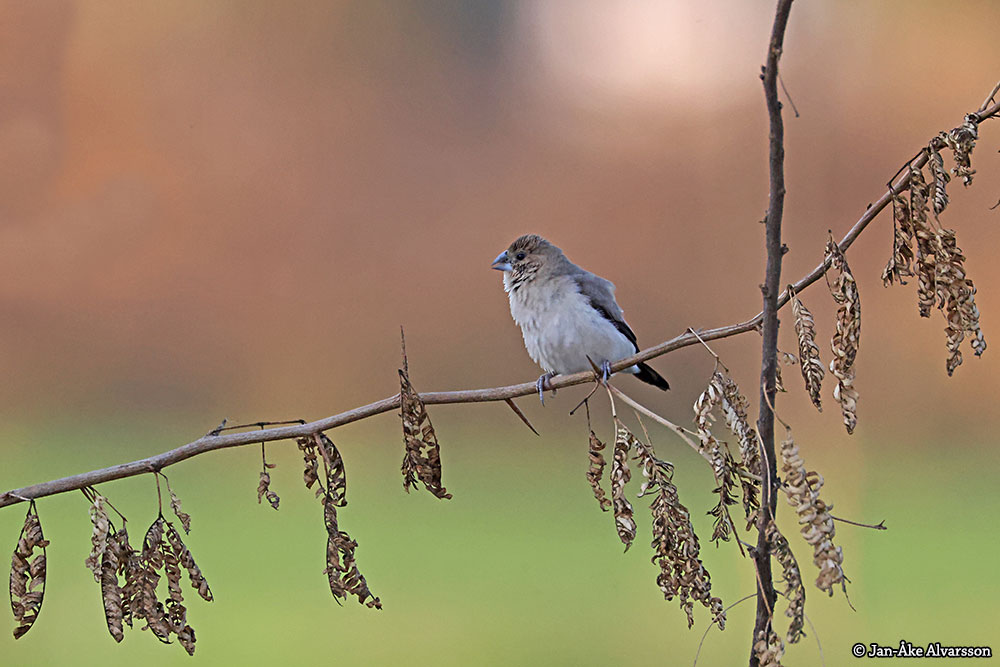 Euodice malabarica
Indian silverbill / Indisk silvernäbb
This little bird looks lonely, but that is only temporary. It is part of a larger flock of silverbills that search for grass seeds on the ground, but occasionally fly up into the surrounding bushes and fences. This individual just stayed a few extra seconds... The bird is, of course, named after the large, silver-grey bill, used to crack hard seeds and grains.
Den här lilla fågeln ser ensam ut, men det är högst tillfälligt. Den är del av en större flock silvernäbbar som söker efter gräsfrön på marken, men då och då flyger upp i buskarna och staketen omkring. Den här individen blev bara kvar några sekunder extra... Fågeln har givetvis fått sitt namn efter den stora, silvergråa näbben som används för att knäcka hårda frön och sädeskorn.