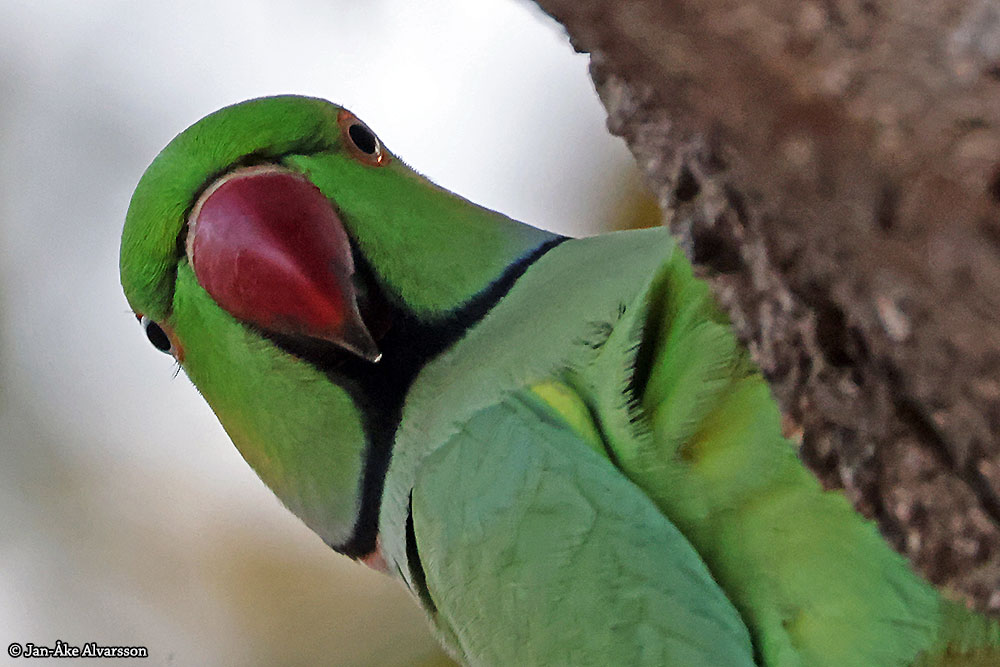 Psittacula krameri
Rose-ringed parakeet / Halsbandsparakit
I do not know who was more surprised, this Rose-ringed parakeet or me. I was pointing my camera at some other parakeets in Keoladeo Ghana National Park (aka Bharatpur Bird Sanctuary) when this bird suddenly rounded the trunk and we caught sight of each other at close range... The Rose-ringed parakeet is one of the most visible (and heard) species in the park.
Jag vet inte vem som blev mest överraskad, den här halsbandsparakiten eller jag. Jag stod med kameran riktad mot några andra parakiter i Keoladeo Ghana National Park (också kallad Bharatpur Bird Sanctuary) när den här fågeln plötsligt rundade stammen och vi fick syn på varandra på mycket nära håll... Halsbandsparakiten är en av de mest synliga (och hörda) arterna i parken.