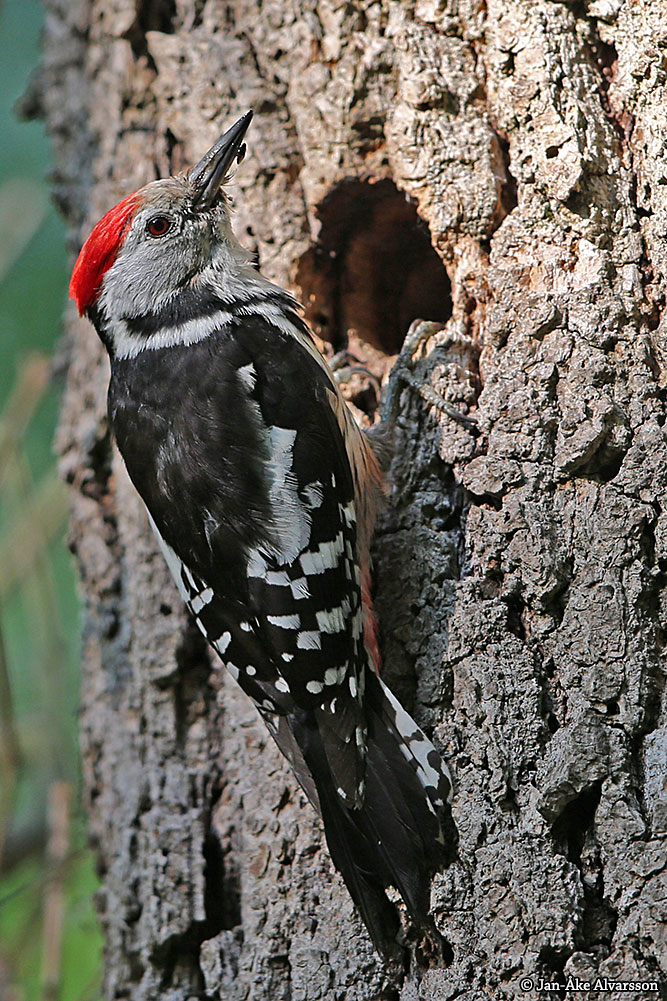 Dendrocoptes medius
Middle spotted woodpecker / Mellanspett
The Middle spotted woodpecker was a breeding bird in Sweden until 1982 when the last pair left the province of Östergötland. Today it is considered extinct and is rarely found in the country. In Hungary and the rest of central Europe, however, it is relatively common, especially in forests dominated by oak or hornbeam. As the name suggests, it is smaller than the Great spotted woodpecker but bigger than the Lesser spotted woodpecker...
Mellanspetten var en svensk häckfågel fram till 1982 då det sista paret lämnade Östergötland för gott. Idag anses den utdöd och påträffas nästan aldrig, ens som tillfällig besökare. I Ungern och övriga centrala Europa är den dock relativt vanlig, främst då i skogar dominerade av ek eller avenbok. Som namnet anger är den mindre än större hackspett men större än mindre hackspett...