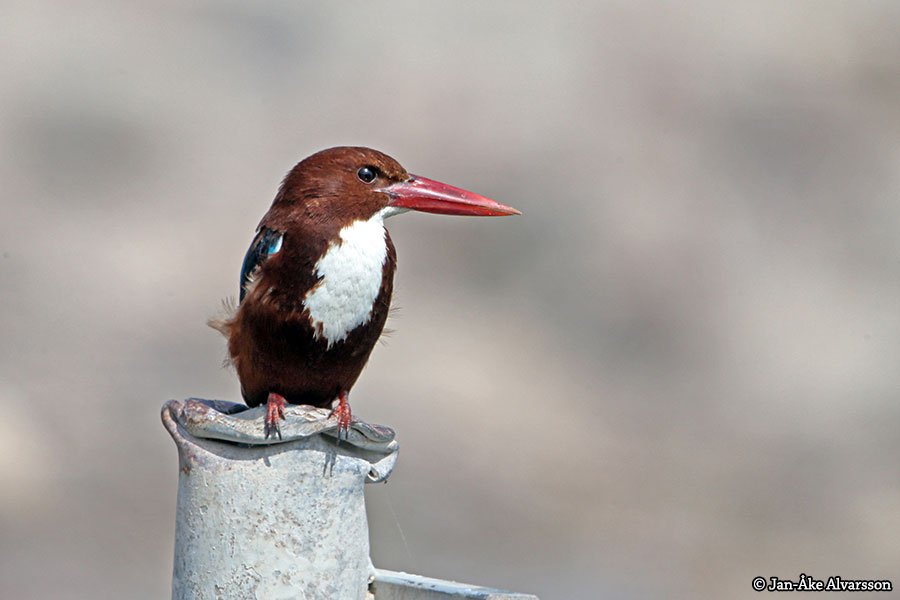 Halcyon smyrnensis
White-throated [Smyrna] kingfisher / Smyrnakungsfiskare
This White-throated kingfisher (also called the Smyrna kingfisher) perched for a long time on this pole, perhaps a favorite position next to the water's edge. In this picture, the white throat spot is clearly visible - which gave the species its English name: "White-throated kingfisher".
Den här Smyrnakungsfiskaren satt länge kvar på den här pålen, kanske en favoritposition invid vattenbrynet. På den här bilden syns den vita halsfläcken tydligt - som gett arten dess engelska namn "Vithalsad kungsfiskare".