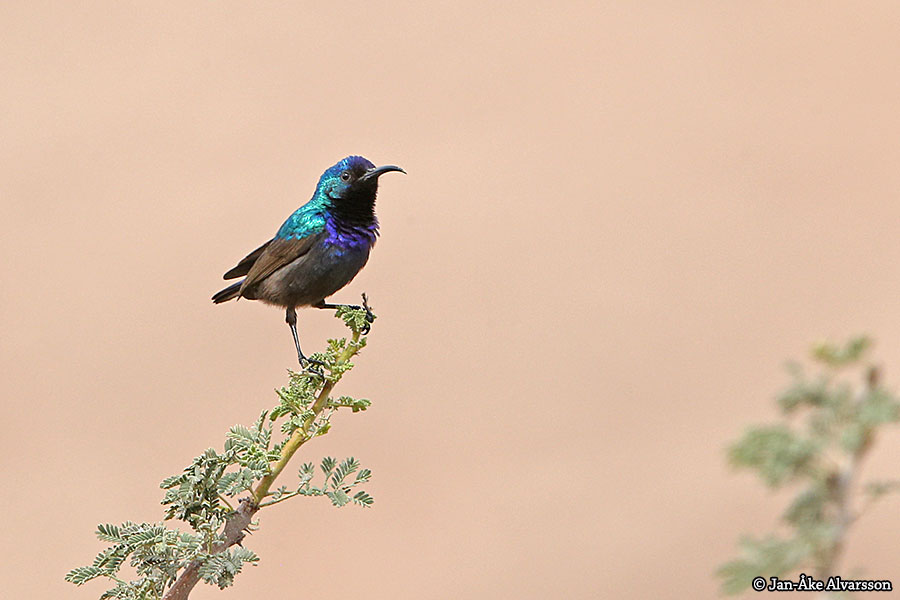 Cinnyris oseus
Palestine sunbird / Palestinasolfågel
In Israel, there is basically only one sunbird, the Palestine sunbird. When not busy, looking for nectar, it often perches quite visibly, as here in a depression in the Arava desert, and sings or scouts the surroundings. The diet consists of nectar from the few flowers found here, supplemented by insects.
I Israel finns det i princip bara en solfågel, palestinasolfågeln. Den sitter ofta ganska synligt, som här i en sänka i Aravaöknen, och sjunger eller spanar över omgivningen. Födan består av nektar från de få blommor som finns här, kompletterad med insekter.