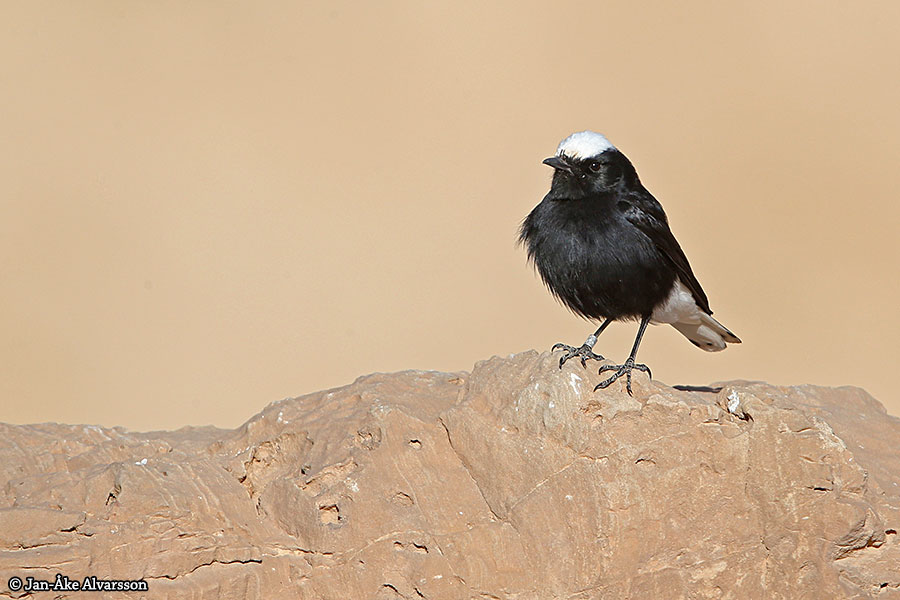 Oenanthe leucopyga ernesti
Ernesti [White-crowned] wheatear / Vitkronad stenskvätta
An adult Ernesti or White-crowned wheatear is one of the easiest of the wheatears to determine: white head and white rump; otherwise black. This bird lives on insects and thrives in rocky environments without any vegetation at all... The habitat extends over North Africa and into the southern Middle East.
En vuxen vitkronad stenskvätta är en av de enklare av skvättorna att bestämma: vit hjässa och vit gump; i övrigt svart. Den här fågeln lever på insekter och trivs i klippiga miljöer utan någon som helst växtlighet... Habitatet sträcker sig över Nordafrika och en bit upp i Mellersta Östern.