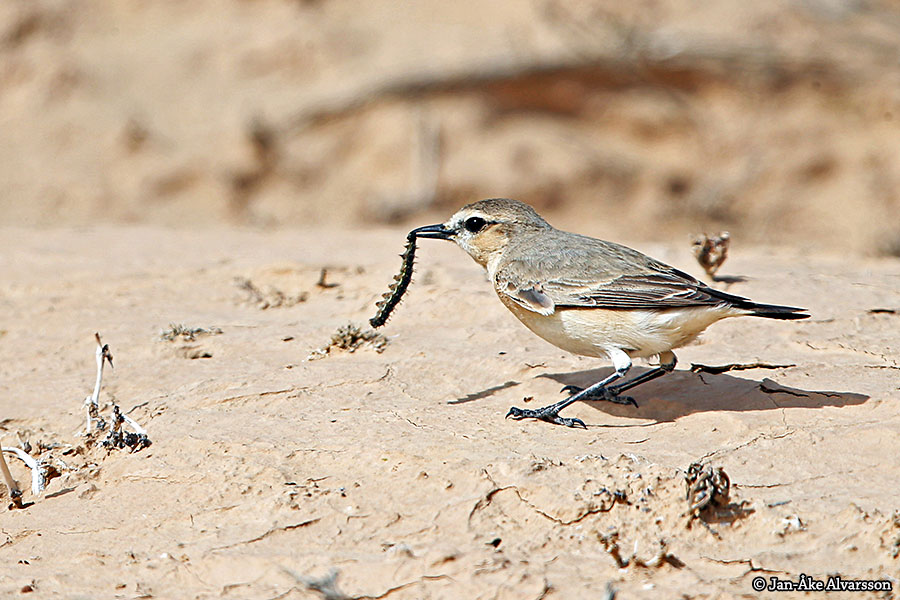 Oenanthe isabellina
Isabelline wheatear / Isabellastenskvätta
The Isabelline wheatear is quite similar to a female of our own Northern wheatear (Oenanthe oenanthe) in a fall plumage , but it is slightly larger and more compact. This individual had caught a caterpillar and struggled with it for quite some time. In the end it gave up, maybe because the caterpillar was too spiny ...
Isabellastenskvättan är ganska lik en hona av vår egen stenskvätta (Oenanthe oenanthe) i höstdräkt, men är något större och mera kompakt. Den här individen hade fått tag på en larv och kämpade med den ganska länge. Till slut gav den upp, kanske för att larven var alltför taggig...