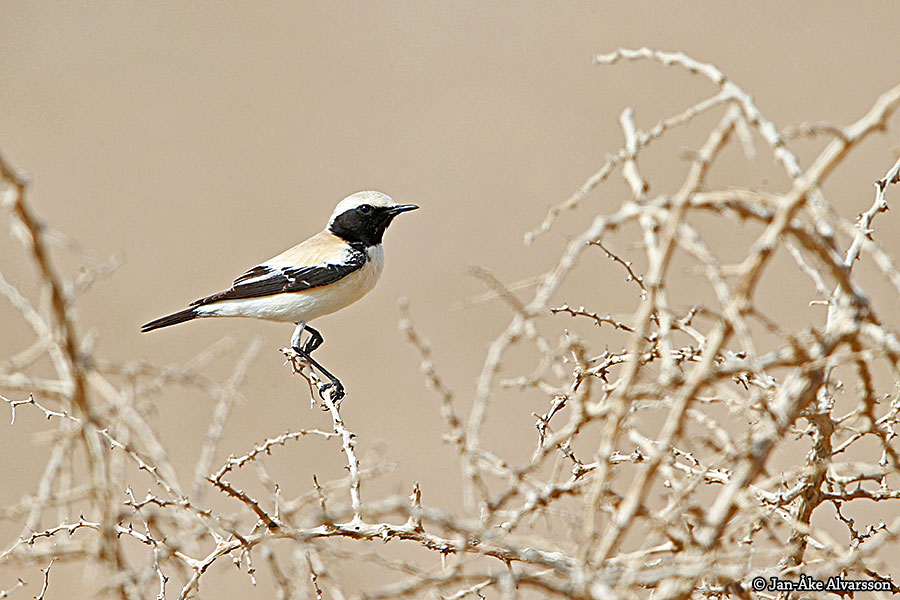 Oenanthe deserti
Desert wheatear / Ökenstenskvätta
This Desert wheatear perches, as so often, in the top of a bush overlooking the ground. From time to time it dives down to the ground to catch an insect. This individual, like so many others this year, is really faded by the sun.
Den här ökenstenskvättan sitter, som så ofta, i toppen av en buske med utsikt över marken. Då och då dyker den ner för att fånga en insekt. Den här individen är, som så många andra såhär års, rejält blekt av solen.