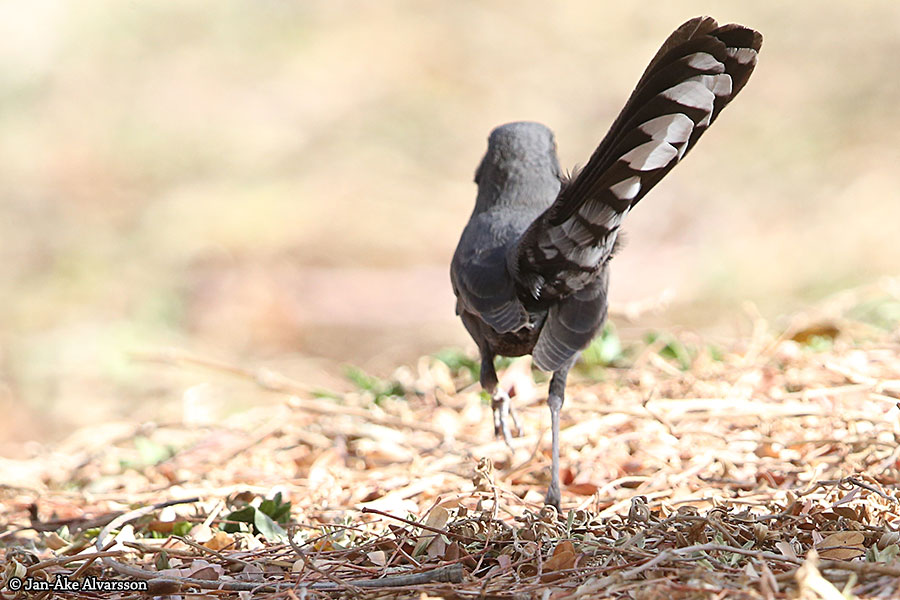 Cercotrichas podobe
Black scrub robin / Svart trädnäktergal
I rarely take a bird picture from behind, but an attempt to portray a Black scrub robin requires at least two pictures... The magnificent black-and-white tail is a clear characteristic. In addition, it is often kept upright, like that of a wren.
Det är sällan jag tar en fågelbild bakifrån, men ett försök att skildra en svart trädnäktergal kräver minst två bilder... Den magnifika svart-vita stjärten är nämligen ett tydligt kännetecken. Ofta hålls den dessutom upprätt, som hos en gärdsmyg.