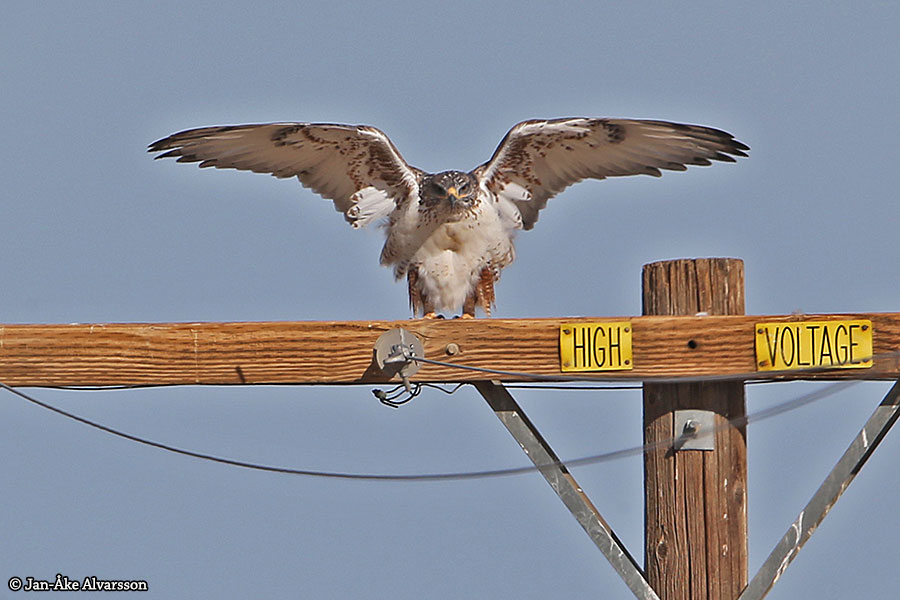 Buteo regalis
Ferruginous hawk / Kungsvråk
We were lucky enough to see several Ferruginous hawks on our excursion to the Sonora Desert. This one had perched on a sign warning of danger ("high voltage") - which the Ferruginous hawk of course represents for many different species of mammals, especially rodents. Prairie dogs seem to be the favorite food of this species.
Vi hade tur att se flera kungsvråkar på vår exkursion till Sonora-öknen. Den här hade satt sig vid en skylt som varnade för fara ("hög spänning") - vilket kungsvråken givetvis utgör för många olika arter däggdjur, särskilt gnagare. Präriehundar tycks vara favoritfödan.