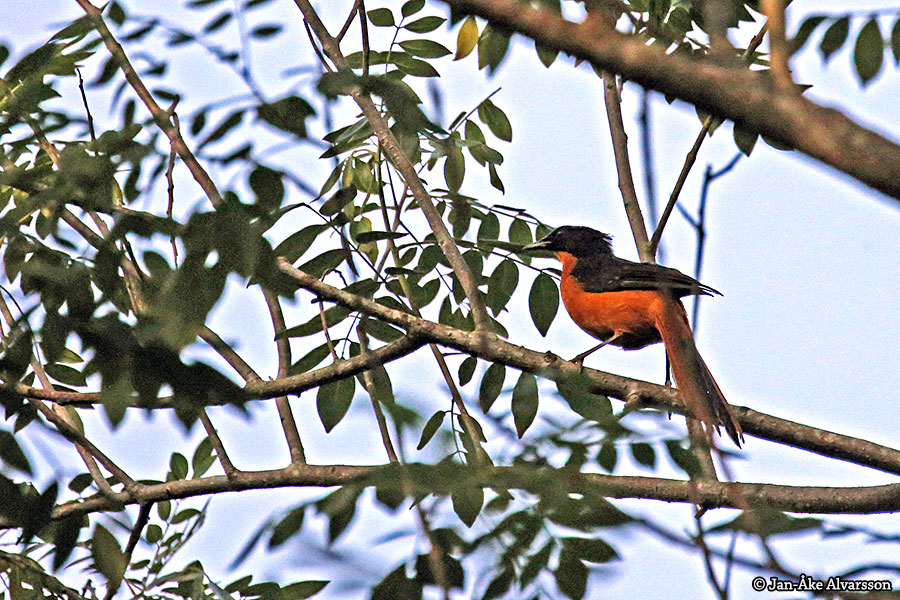 Cossypha albicapillus
White-crowned robin-chat / Vitkronad snårskvätta
In the botanical garden, our guide, Victor, managed to attract a White-crowned robin-chat, a colorful and difficult-to-spot species. It occurs in patches in a belt across Africa. It got its name from the white crown.
I botaniska trädgården lyckades vår guide, Victor, locka fram en vitkronad snårskvätta, en färgglad med svårupptäckt art. Den förekommer fläckvis i ett bälte tvärs över Afrika. Namnet har den fått av den vita hjässan.