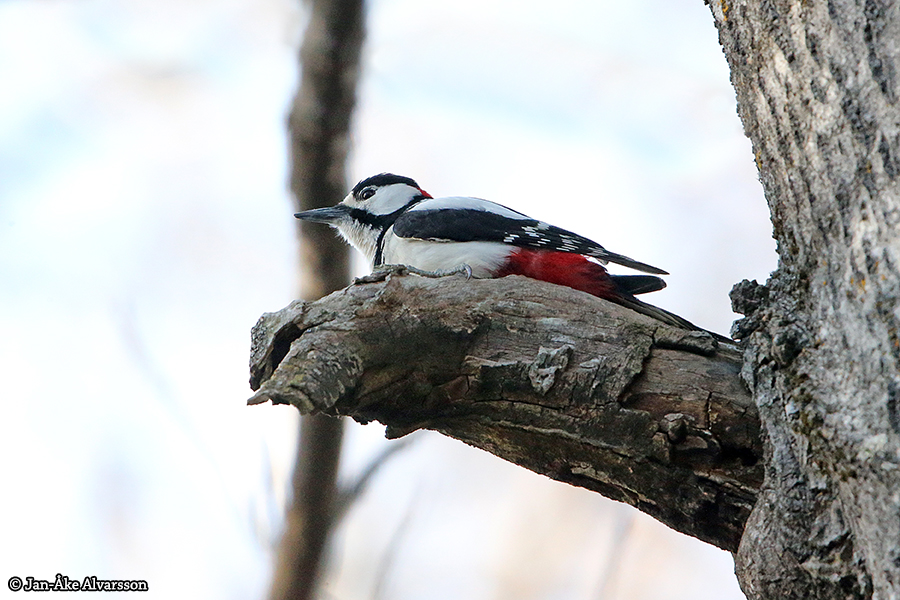 Dendrocopos major
Great spotted woodpecker / Större hackspett
This male of Great spotted woodpecker marks its territory by drumming on this dry branch - one of his favorites. Between drums, it listens for the competitor a few hundred meters away - who responds with a similar drumming.
Den här hannen av större hackspett markerar sitt revir genom att trumma på den här torra grenen - en favorit. Mellan trumningarna lyssnar den efter konkurrenten några hundra meter bort som svarar med en liknande trumning.