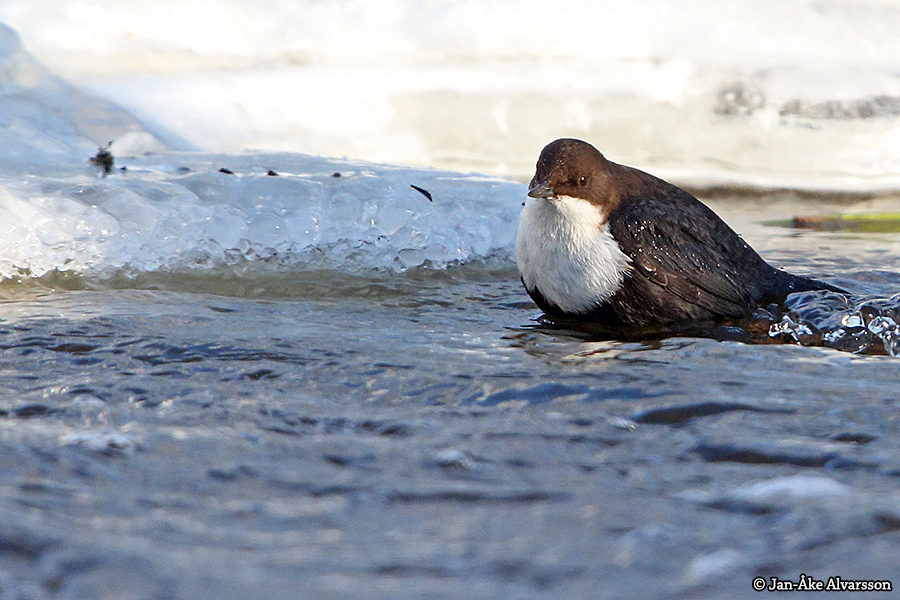 Cinclus cinclus
White-throated dipper / Strömstare
A White-throated dipper halfway out of the water. The White-throated dipper often forages completely under water and seems to use its wings to swim. How a dipper manages to find the houseworms in such a strong current is hard to comprehend. They are often swept away and just disappear far down the stream.
En strömstare halvvägs upp ur vattnet. Strömstaren söker ofta föda helt under vatten och tycks använda vingarna för att simma. Hur de lyckas att hitta husmaskarna i så strid ström är svårförståeligt. Ofta sveps de med och bara försvinner långt ner i strömmen.