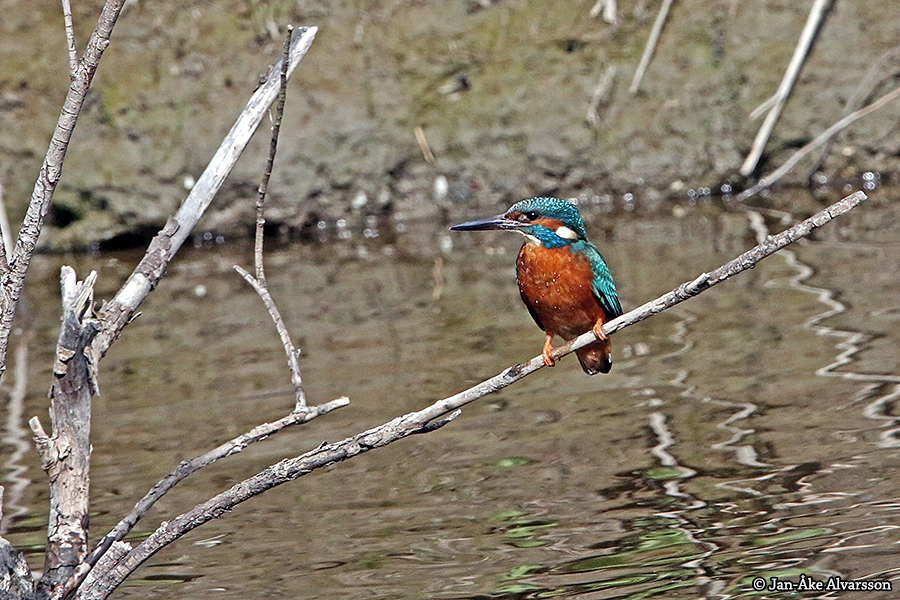 Alcedo atthis
Common kingfisher / Kungsfiskare
I have photographed kingfishers in different parts of the world, thirteen different species if I have counted right - but never our own, brilliant "Common" kingfisher! (It is NOT common!) This week I was suddenly able to take pictures on Saturday, Monday and Tuesday. Today Solveig was with me and we saw it after barely two minutes of waiting - in sunshine. The kingfisher came out of the nest, rested for a few seconds, made an attempt to catch a fish - hence the water droplets on its chest - and then rested on its favorite spot.
Jag har fotograferat kungsfiskare på olika håll i världen, tretton olika arter om jag räknat rätt - men aldrig vår egen, lysande kungsfiskare! Den här veckan har jag plötsligt kunnat fotografera den lördag, måndag och tisdag. I dag var Solveig med och vi såg den efter två minuters väntan - i solsken. Kungsfiskaren kom ut ur bohålan, vilade sig några sekunder, gjorde ett försök att fånga en fisk - därav vattendropparna på bröstet - och vilade sig sedan på sin favoritplats.