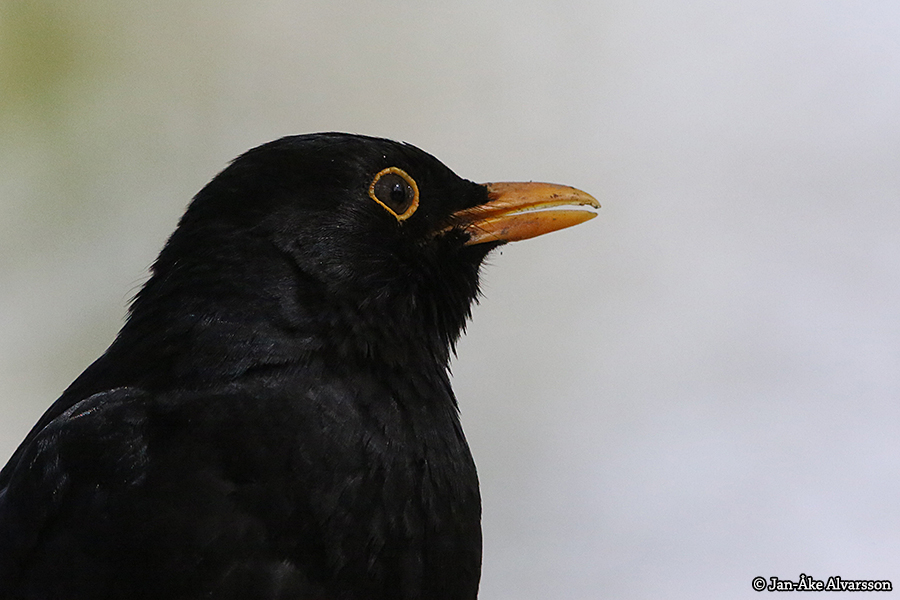 Turdus merula
Common blackbird / Koltrast
While I was waiting for the kingfisher, this blackbird showed up and demonstratively perched right next to me - and produced a loud concert! I had to back up with the camera to be able to get it in focus.
Medan jag satt och väntade på kungsfiskaren så kom den här koltrasthannen och demonstrativt satte sig alldeles bredvid mig - och sjöng för full hals! Jag var tvungen att backa med kameran för att ens kunna fokusera den.