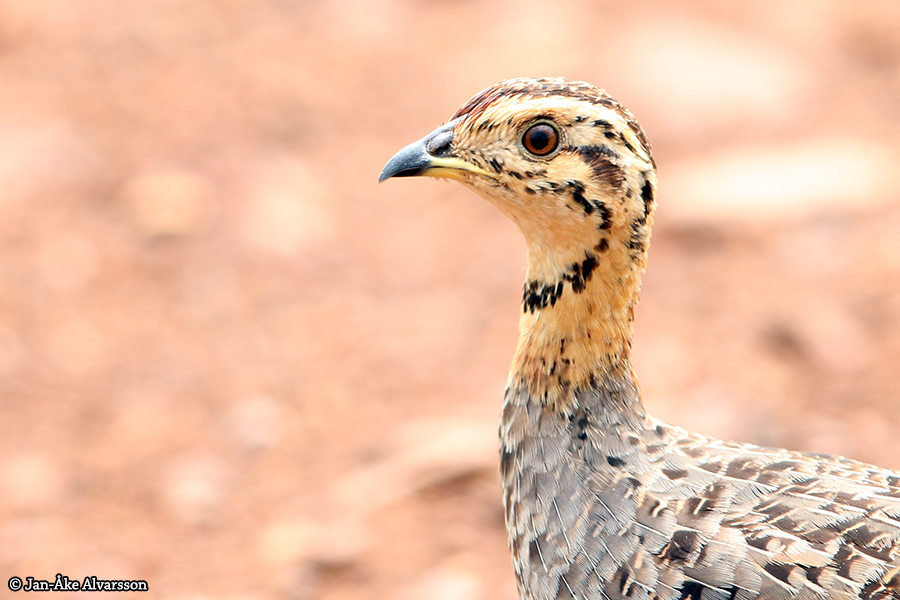 Peliperdix coqui
Coqui francolin / Coquifrankolin
One of the bird species that was placed at the top of my priority list was the Coqui francolin. This bird is characteristic of Serengeti - and it is a beautiful bird! It is a small francolin, only 28 cm (11 "). This is a female. It features the most special pattern, e.g. the black necklace. I later also photographed a male that is more uniformly brownish on the neck.
En av de fågelarter som stod högt upp på min prioriteringslista var coquifrankolinen. Den är karaktäristisk för Serengeti - och det är en utsökt vacker fågel! Den är en liten frankolin, bara 28 cm lång. Det här är en hona som har den mest speciella teckningen, med de svarta halsbandet. Jag fotograferade senare även en hanne som är mera enformigt brunaktigt på halsen.