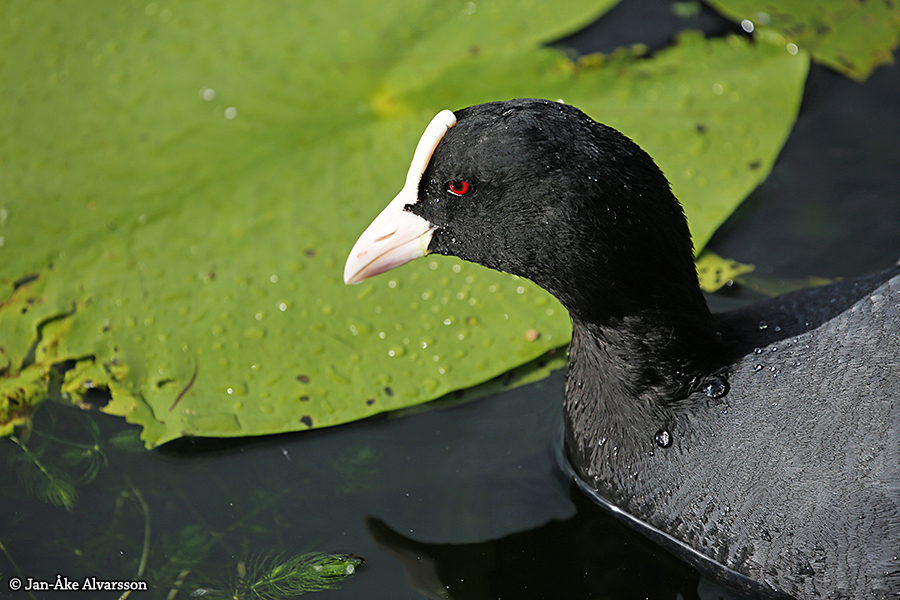 Fulica atra
Eurasian coot / Sothöna
This coot broke the pattern and approached the bridge in the Sunnersta bay. It foraged among various vegetables and, among other things, feasted on a water lily flower.
Den här sothönan bröt mönstret och närmade sig bryggan i Sunnerstaviken. Den letade bland olika vegetabilier och kalasade bland annat på en näckrosblomma.