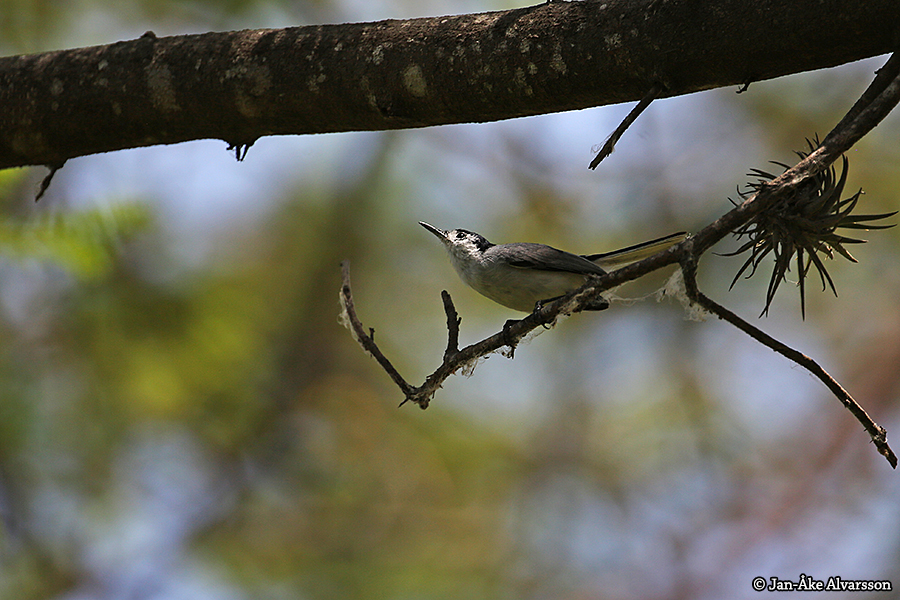 Polioptila plumbea
Tropical gnatcatcher / Blygrå myggsnappare
This is a not unusual, but very difficult-to-photograph species - a Tropical gnatcatcher. As the name suggests, it is a species that specializes in small insects and must therefore be very fast and mobile. This picture I got after patient waiting and much photography. This species occurs in northern South America and large parts of Central America.
Det här är en inte ovanlig, men väldigt svårfotograferad art - en blygrå myggsnappare. Som namnet antyder är det en art som specialiserat sig på små insekter och därmed måste vara väldigt kvick och rörlig. Den här bilden fick jag efter idog väntan och dito fotograferande. Arten förekommer i norra Sydamerika och stora delar av Centralamerika.