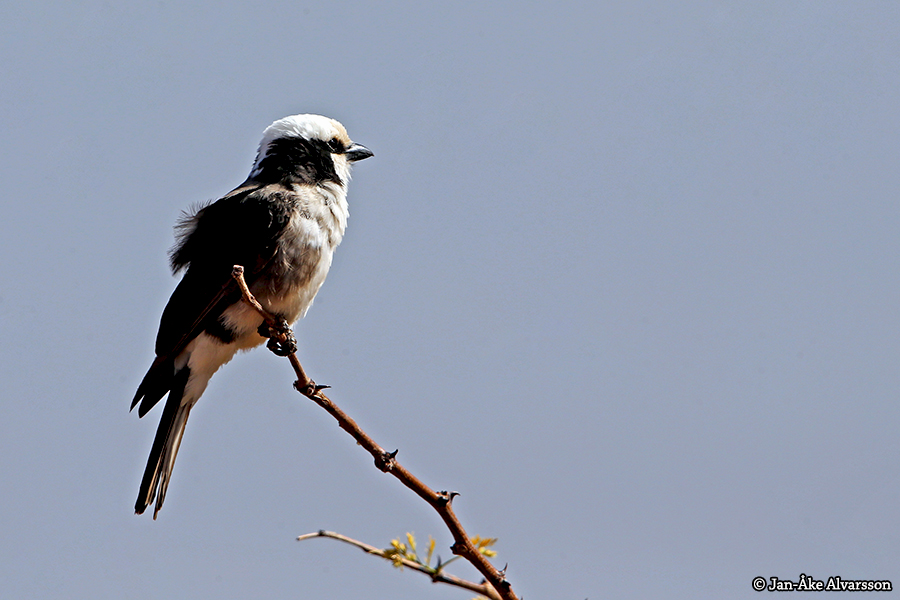 Eurocephalus rueppelli
Northern white-crowned [white-rumped] shrike / Vitgumpad törnskata
The Northern white-crowned shrike, (or White-rumped shrike), is a gregarious bird that often appears in groups of up to a dozen individuals. Like most other shrikes, it likes to hunt from an elevated position, e.g. a favorite branch, as in this picture. The favorite food is large insects.
Den vitgumpade törnskatan är en typisk flockfågel och uppträder i ofta i grupper med upp til ett dussin individer. Som de flesta andra törnskator gillar den att jaga från en upphöjd position, t.ex. en favoritgren, som på den här bilden. Favoritfödan är större insekter.