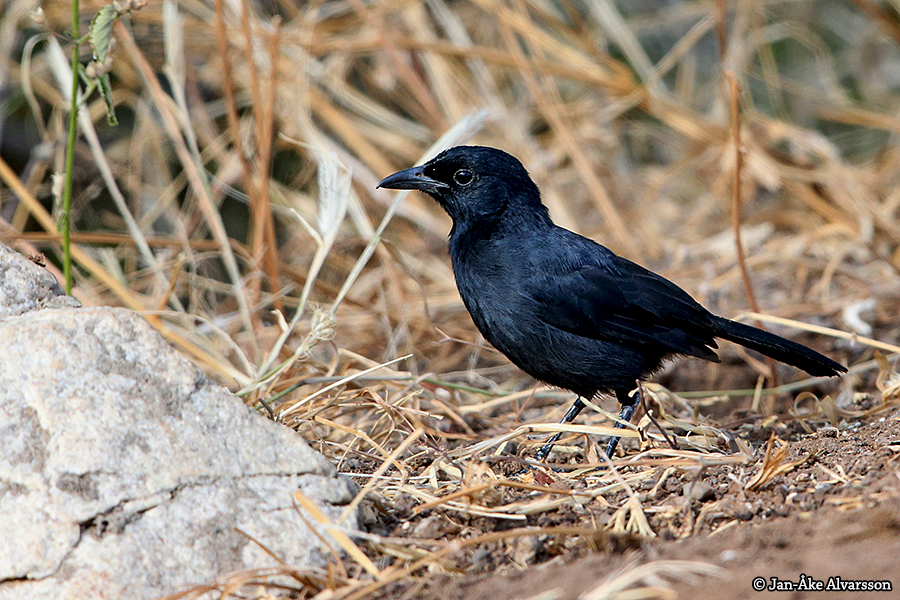 Laniarius funebris
Slate-colored boubou / Skifferbusktörnskata
This Slate-colored boubou usually appears in pairs. Just as in the picture, it feeds on grasshoppers, mantis, beetles, caterpillars, or termites, usually on the ground. In the morning, however, the song is always heard from the top of a shrubbery.
Den här busktörnskatan uppträder oftast i par. Precis som på bilden födosöker den efter gräshoppor, bönsyrsor, skalbaggar, fjärilslarver, eller termiter, oftast på marken. Däremot hörs morgonsången alltid från toppen av ett buskage.