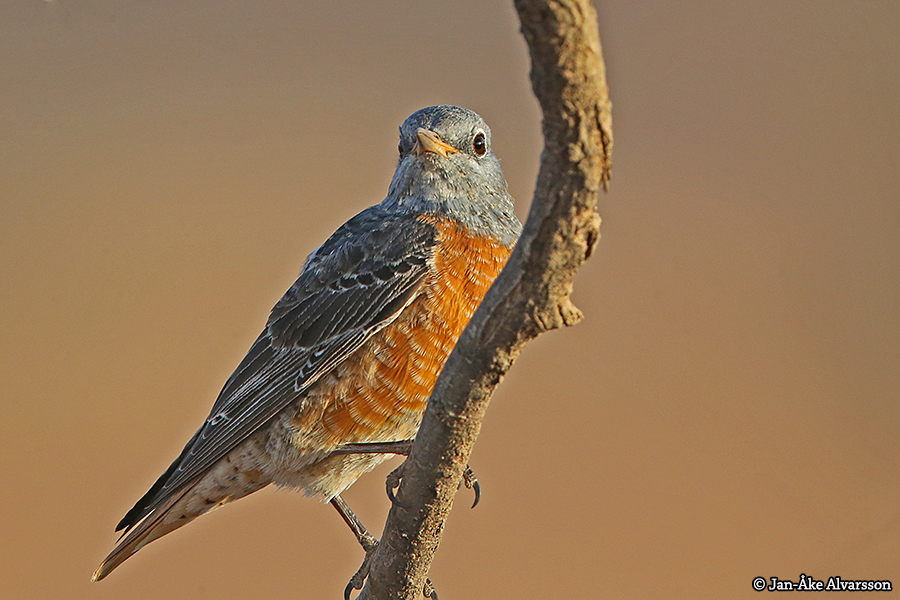 Monticola saxatilis
Rufous-tailed [Common] rock-thrush / Stentrast
The Rufous-tailed, or Common, rock-thrush is a mountain bird that breeds in an western-eastern belt, from Spain to northern China. When it comes to wintering, however, this takes place in a relatively limited area, in eastern Africa. In 'winter plumage', as in this picture, it is less colorful than otherwise; perhaps this is also a young bird that has not yet gotten the strong blue and orange colors of the adult male in 'summer plumage'.
Stentrasten är en bergsfågel som häckar i ett öst-västligt bälte från Spanien till Kina. Den övervintrar däremot i ett relativt begränsat område i östra Afrika. I 'vinterdräkt', som på den här bilden, är den mindre färgrik än annars; kanske är detta också en ungfågel som ännu inte hunnit få de starka blå och orangea färgerna.