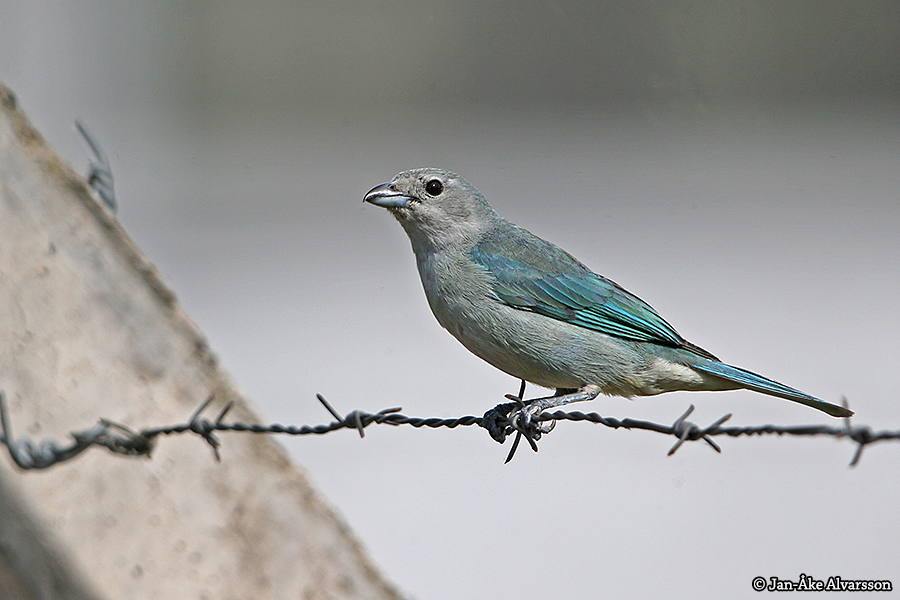 Thraupis sayaca
Sayaca tanager / Sayacatangara
The Sayaca tanager is a true fruit eater that is found in most of eastern South America. In a study in Brazil, the Sayaca tanager utilized 36 species of fruit. The diet is sometimes supplemented with insects.
Sayacatangara är en typisk fruktätare som återfinns i större delen av östra Sydamerika. I en undersökning i Brasilien utnyttjade sayacatangaran 36 arter frukt. Dieten kompletteras ibland med insekter.