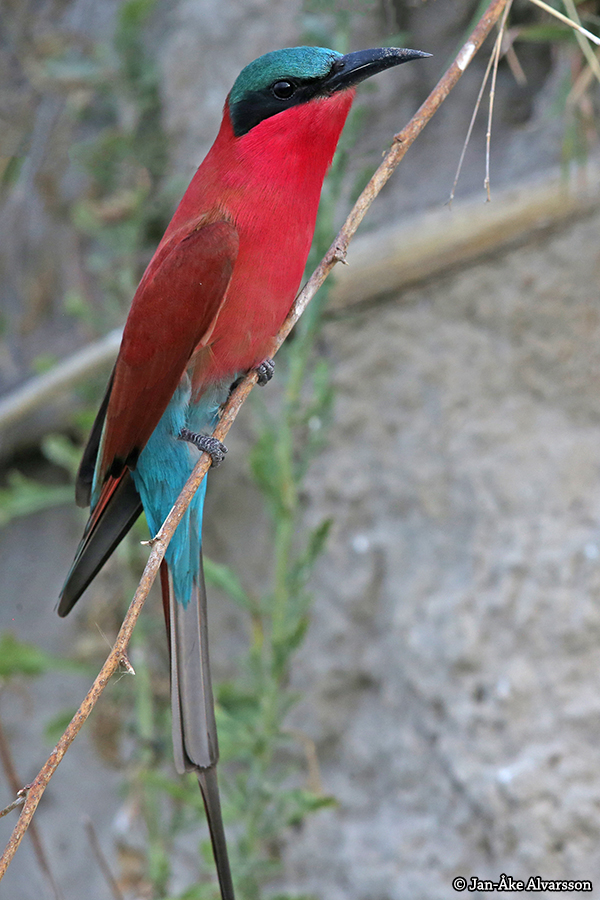 Merops nubicoides
Southern carmine bee-eater / Sydlig karminbiätare
Portrait of a Southern carmine bee-eater. Here we clearly see the strong contrasts between the red breast and carmine wings, and the blue fields on the head and the undertail coverts. The black "zorro mask" and the streamers (longer for males) are also visible.
Porträtt av en sydlig karminbiätare. Här ser vi tydligt de starka kontrasterna mellan den karminröda mellankroppen och de blåa fälten på hjässa och gump. Den svarta "zorro-masken" och de långa stjärtspröten är också synliga.