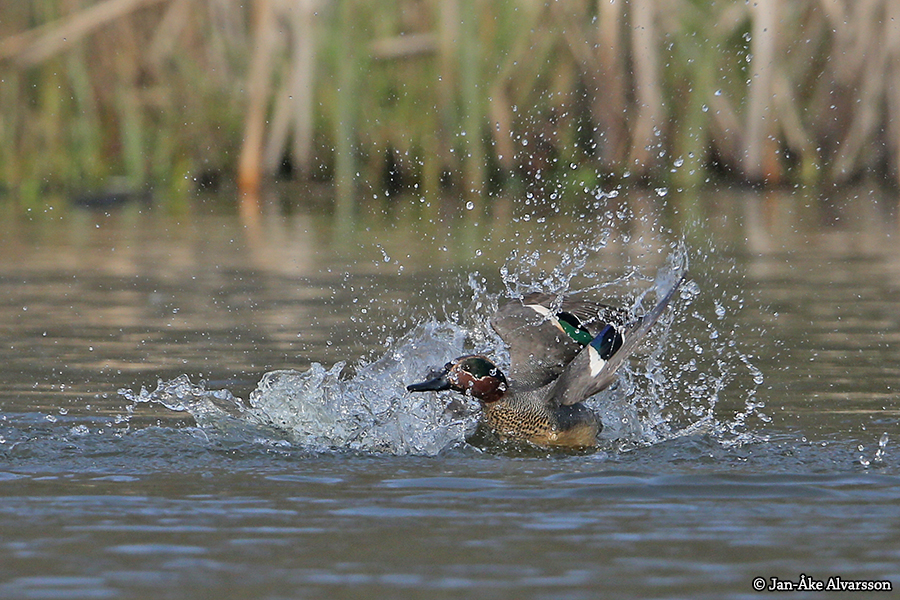 Anas crecca
[Eurasian] Common teal / Kricka
As I photographed the male on the last picture, a wild fight broke out between two other male teals. One seemed stronger and pressed the other below the surface of the water. Here we see how the winning male keeps his rival under the surface with its right wing. (Both survived without apparent injuries, except possibly a tattered self-esteem of the loser).
Medan jag fotograferade hannen på förra bilden utbröt det ett vilt slagsmål mellan två andra krickahannar. Den ene tycktes starkare och tryckte ned den andre under vattenytan. Här ser vi hur den vinnande hannen håller sin rival under ytan med hjälp av höger vinge. (Båda överlevde utan synbarliga skador utom möjligen ett stukat självförtroende).