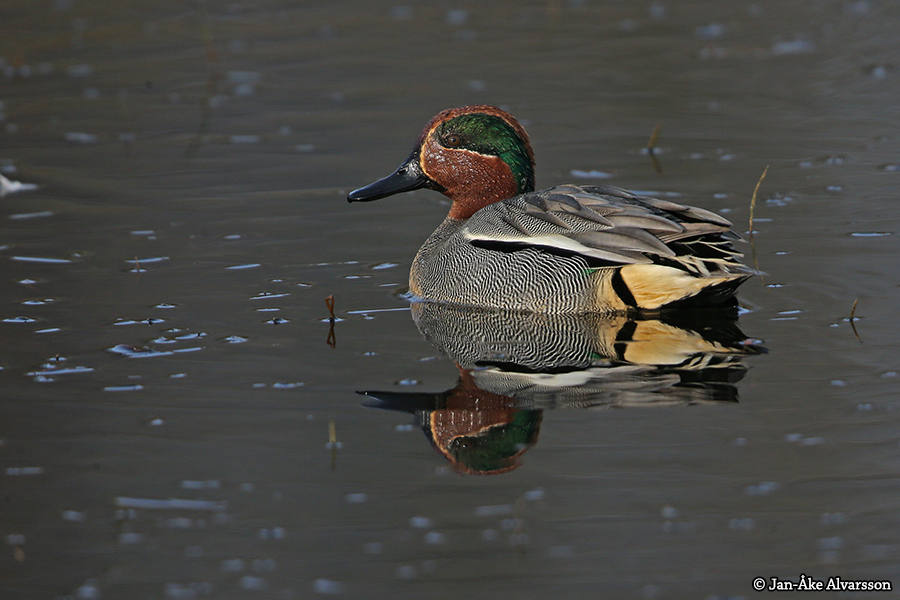 Anas crecca
[Eurasian] Common teal / Kricka
Together with my bird cousin Christer, on April 10, we wnet on an excursion in the surroundings of Växjö. We started at this pond where I had previously photographed Common teals. This time, however, the light and the distance were just right and I was pleased with the portrait of this male teal. Few ducks have as varied colors and patterns as the teal!
Tillsammans med min fågelkusin Christer gjorde jag den 10 april en exkursion i Växjös omgivningar. Vi började i denna damm (Bäckaslöv våtmark) där jag tidigare fotograferat krickor. Den här gången var emellertid ljuset och avståndet rätt och jag blev nöjd med porträttet av denna kricka-hanne. Få änder har ju så varierade färger och teckningar som just krickan!