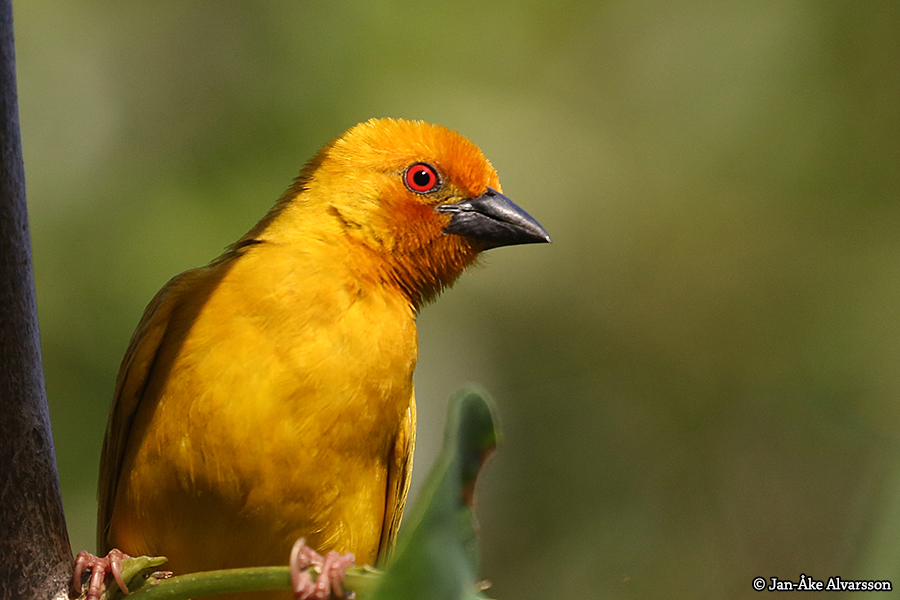 Ploceus subaureus
African golden weaver / Guldvävare
The male is taking a rest after the female's visit, much more relaxed ... Soon he will take up weaving again. With luck, the female will lay its first egg in the nest in a week or two.
Hannen vilar upp sig efter honans besök, betydligt mera avslappnad... Snart fortsätter han vävandet. I bästa fall lägger honan sitt första ägg i hans bo om någon vecka eller två.