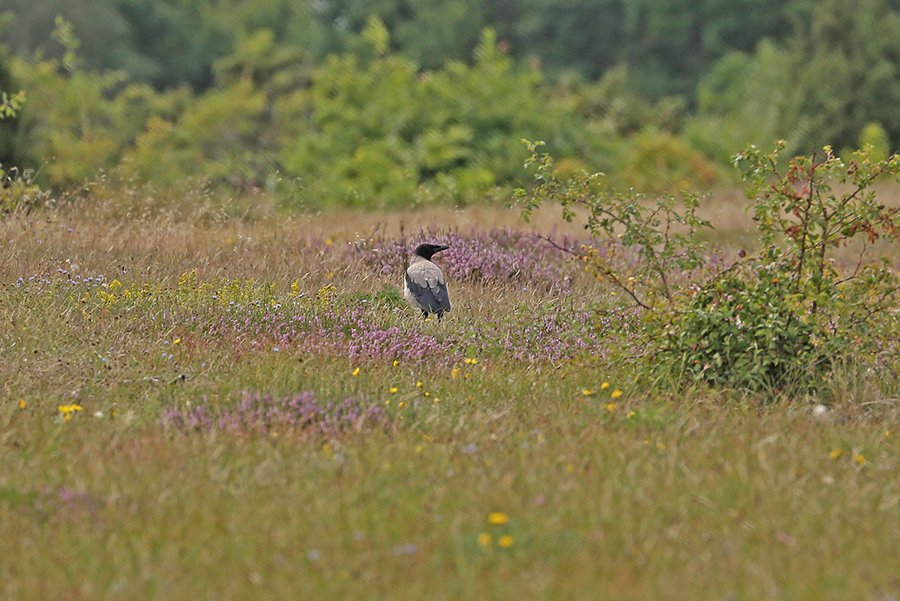 Corvus cornix
Hooded crow [Hoodie] / Grå kråka
This juvenile Hooded crow lacked tail feathers and skill in flying. When it saw me, it tried to flutter away, but it ended up bumping into a tree. This picture was taken afterwards, when it moved away, walking. The photograph was also taken to show the beatiful landscape at Stenshuvud National Park.
Denna juvenila kråka saknade riktiga stjärtfjädrar och var så ovan vid att flyga att, när den fick syn på mig, dunsade i ett träd och fick springa bort i stället... Fotot visar en del av den otroligt vackra naturen i Stenshuvud nationalpark på Österlen.