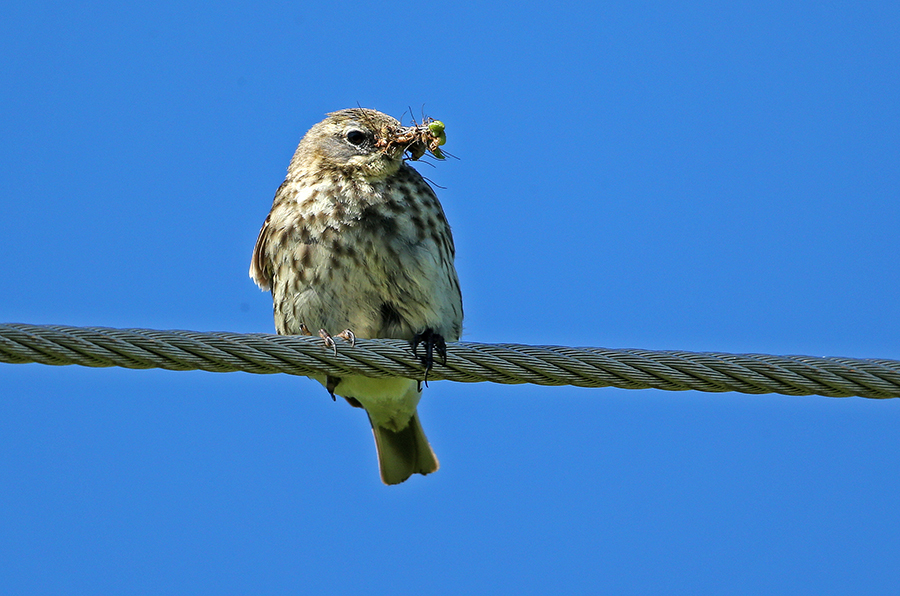 Anthus petrosus
Eurasian rock pipit / Skärpiplärka
Another pipit species that I wanted to photograph was the Eurasian rock pipit. It was evasive for a long time, but on the last day, on Hornøya, I got the chance twice. This species is, as the picture shows, significantly darker than, say, the Meadow pipt, and the markings on the breast go far down on the rump. This individual perched on the wire up to the lighthouse on Hornøya.
En annan piplärkeart som jag gärna ville fotografera var skärpiplärkan. Den var länge undflyende, men under den sista dagen, på Hornøya, fick jag chansen två gånger. Den är, som bilden visar, betydligt mörkare än t.ex. ängspiplärkan, och bröststrecken går länge ner på gumpen. Den här individen parkerade på ledningen upp till fyren på Hornøya.