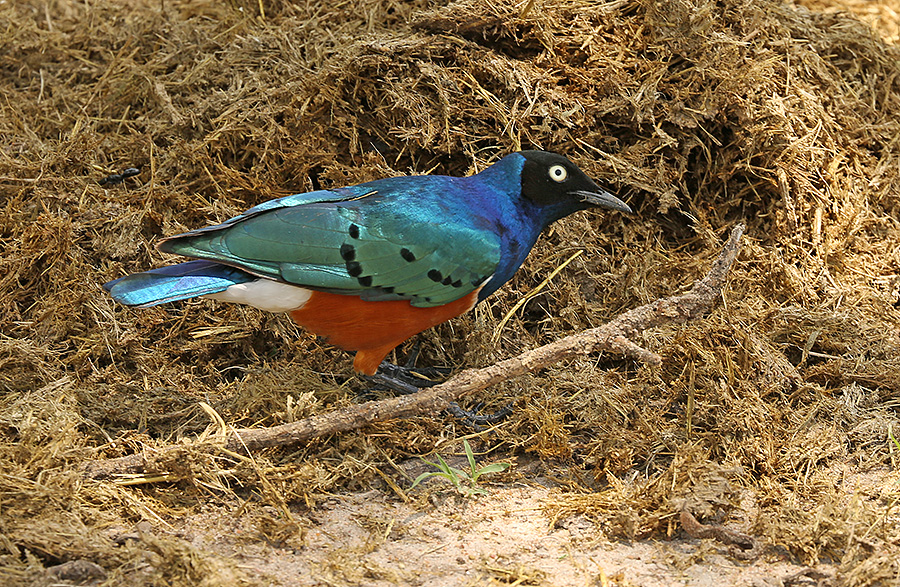 Lamprotornis superbus
Superb starling / Brunbukig [Trefärgad] glansstare
This is one of East Africa's most visible birds. It is colorful, shiny and relatively fearless. Here it looks for insects in a gigantic mound of elephant dung.
Detta är en av Östafrikas mest synliga fåglar. Den är färggrann, glänsande och relativt orädd. Här letar den insekter i en gigantisk elefantmocka.