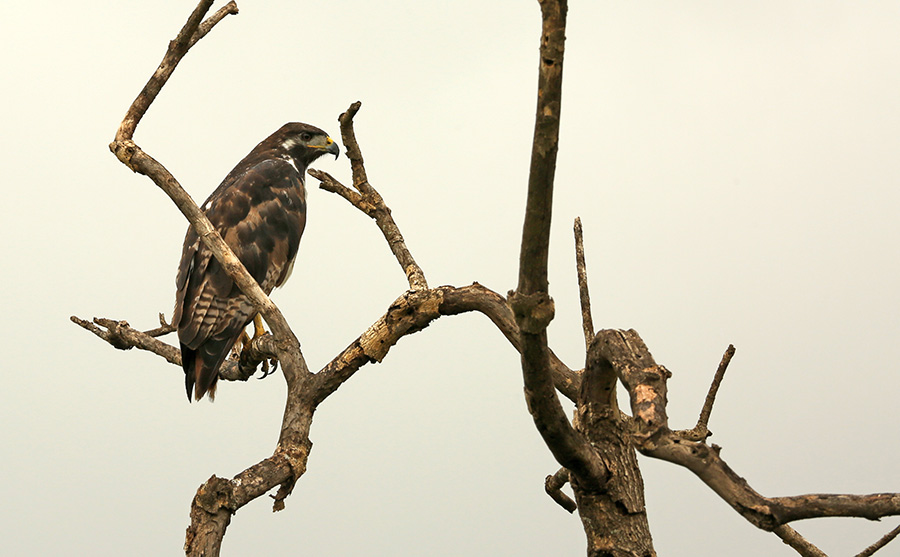 Buteo augur
Augur buzzard / Augurvråk
The bird of prey that we saw in most of the cases was the Augur buzzard. It is exciting because it the plumage varies such a great deal between young and adult. In the first case, the back is brownish, while in the latter case the back is black. This individual seems to be in between as it displays both black and brown feathers in an irregular pattern.
Den rovfågel vi såg flest gånger var augurvråken. Den är ju spännande på så sätt att den, liksom flera andra rovfåglar, skiljer sig så tydligt i dräkten mellan ungfågel och vuxen. Den juvenlia augurvråken är brunaktig på ovansidan medan den adulta är svart. Den här individen tycks befinna sig i ett mellanstadium eftersom den har inslag av både brunt och svart i fjäderdräkten.