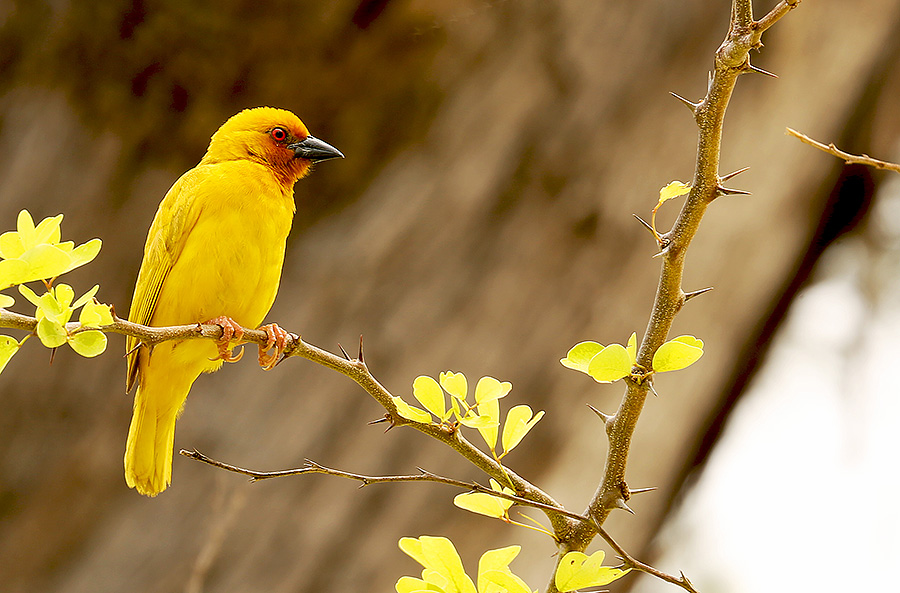 Ploceus subaureus
African golden-weaver / Guldvävare
Portait of a male African golden-weaver during a break in the weaving of its nest. These males are skilled weavers and spend a lot of time weaving a nice nest to attract females. The latter come to inspect the nest before they decide to move in...
Porträtt av en av guldvävarhannarna som tar en paus i bovävandet. Hannarna är skickliga vävare och tillbringar mycket tid med att väva ett så perfekt bo som möjligt för att locka honor. Dessa kommer på flera inspektionsrundor innan de beslutar sig för att flytta in...