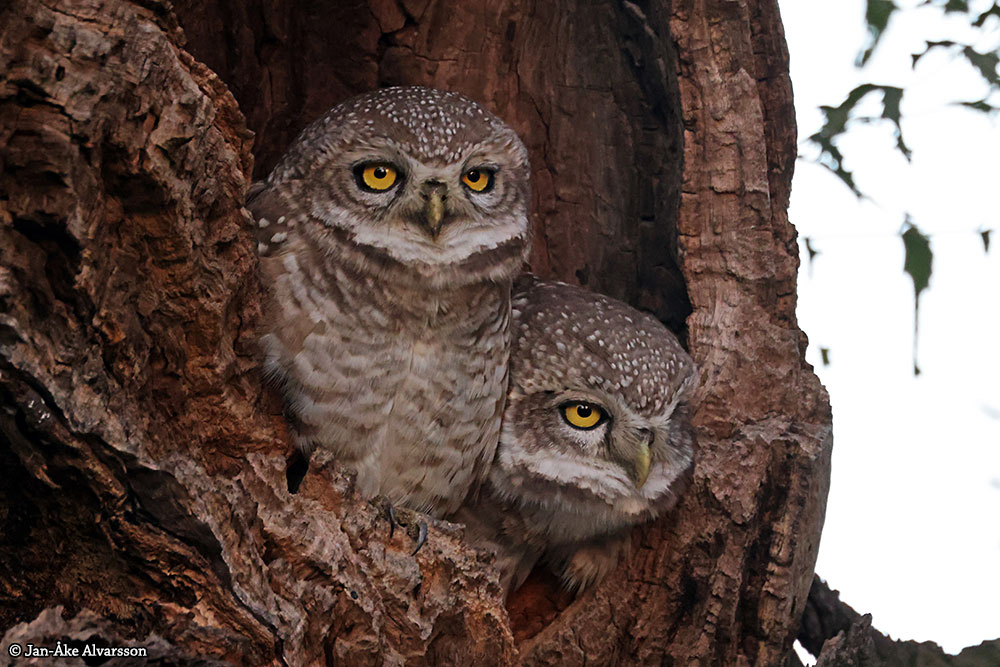 Athene brama
Spotted owlet / Brahminuggla
These are two out of three Spotted owlets that were found together in the hollow tree in the national park. This owlet is only slightly larger than the Eurasian pygmy owl (Glaucidium passerinum), just over 20 cm long, but it feeds mostly on larger insects and smaller rodents.
Det här är två av tre brahminugglor som samsades i det ihåliga trädet i nationalparken. Den här ugglan är bara något större än vår sparvuggla (Glaucidium passerinum), drygt 20 cm lång, men den livnär sig mest på större insekter och mindre gnagare.