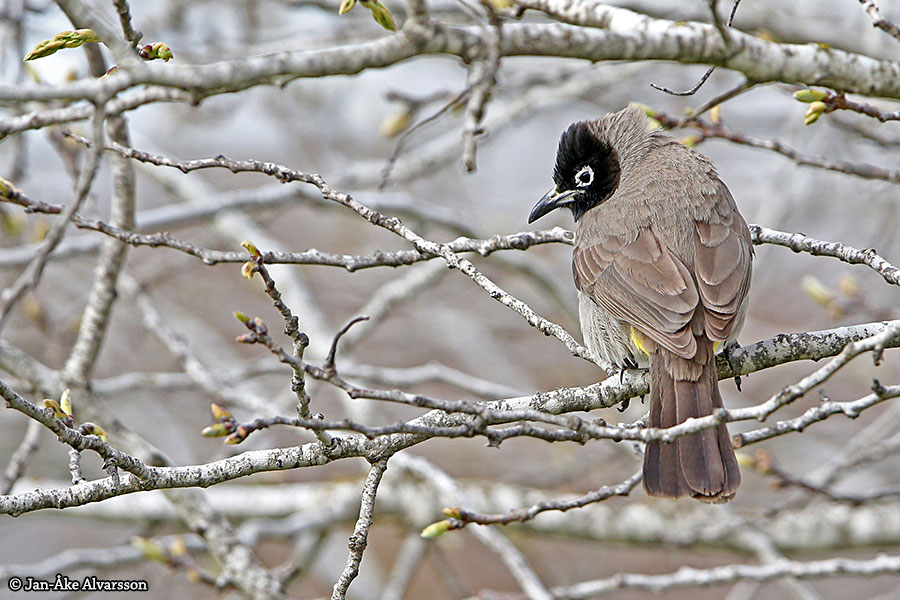 Pycnonotus xanthopygos
White-spectacled [Yellow-vented] bulbul / Levantbulbyl
One of the more visible passerines in Israel is this bulbul, the White-spectacled bulbul (or the Yellow-vented bulbul). Often when you spot a bird flying up, or into a tree, it turns out to be a White-spectacled bulbul...
En av de mera synliga tättingarna i Israel är denna bulbyl, levantbulbylen. Ofta när man upptäcker en fågel som flyger upp, eller in i ett träd, visar det sig vara en levantbulbyl.