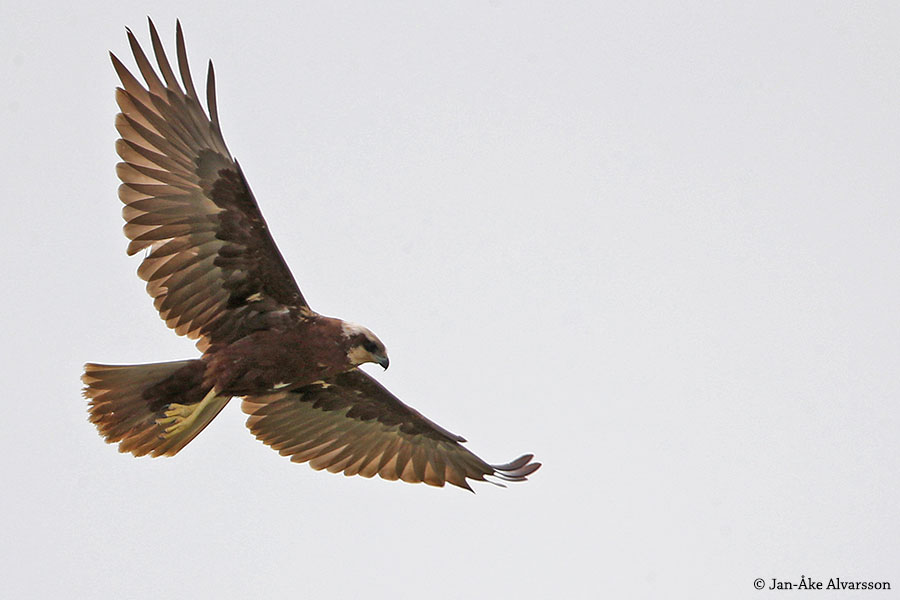 Circus aeruginosus
Western marsh-harrier / Brun kärrhök
A female of a Western marsh-harrier soaring over the Hula Nature Reserve. Its nest is laid in high, dense reeds and the diet is varied: insects, amphibians, small mammals and nestlings.
En hona av brun kärrhök svävar över Hula Nature Reserve. Boet läggs i hög, tät vass och födan är varierad: insekter, groddjur, små däggdjur och fågelungar.